We are open! From May 22nd to July 18th, 2021, Les Ailleurs, a new festival dedicated to digital immersive experiences, opens its doors at La Gaîté Lyrique, Paris. The curation by Fabbula takes you to three virtual voyages: Symbiotic Journeys, Intimate Trips and Parallel Experiences.


"We think we're going to take a trip, but soon it's the trip that makes you, or breaks you."

Nicolas Bouvier, L'Usage du monde

If, due to confinement, we have learned to travel and lose ourselves within the virtual in all its forms, the new attention economy often blurs the tracks and makes us forget the question of the destination: where to go? or maybe "where to land?" (as Bruno Latour wonders), what are the distant or near virtual journeys that will make us or de-make us?
With immersive media, the choice of destination matters much more than an infinite scroll on social networks. And this is how the programmers of Les Ailleurs scoured the map of their senses, coming back with a selection of initiations, exotic trips, possible drifts in the land of a new understanding. The poetics of Rimbaud's "long, immense and reasoned derangement of all the senses" scrapes together with the visions expressed by new technologies in the era of the controlled carbon footprint: virtual reality, augmented, mixed, sound spatialization, interactive screens, interactive virtual worlds …
Embark with Les Ailleurs for new lands, altered perceptions, new bodily experiences, to meet invigorating cultures.


One exhibition, three thematic journeys
Symbiotic Journeys
Les Ailleurs articulates a selection of works in virtual reality, interactive projections and spatialized sound works around three routes. The first, Symbiotic Journeys is an invitation to sensory connections with non-human worlds. There we encounter the synesthetic jellyfishes of Mélodie Mousset and Edo Fouilloux (The Jellyfish), who will practice with us the vibratory landscapes of ocean depths, then we bond with the endearing creatures of Éric Chahi in a interactive but contemplative stroll in a terraformed world (Paper Beast), before learning the language of La Polyrythmie des cachalots, and discovering a decelerating world inhabited by hybrid flowers and strange creatures conceived by artist Lauren Moffatt (Of Hybrids & Strings).
A family trip, for marveling at worlds seen from non-human gazes.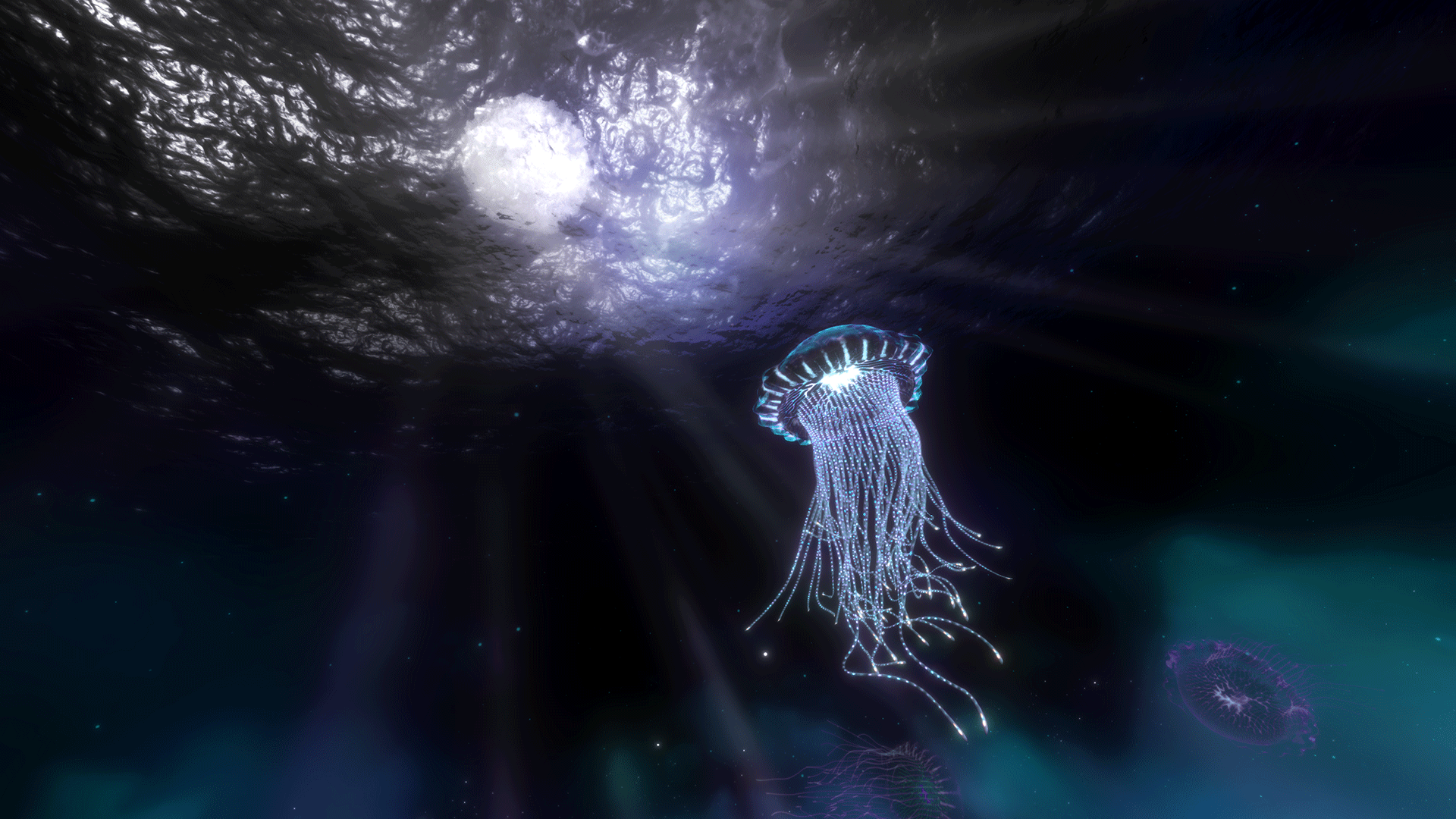 Mélodie Mousset & Edo Fouilloux, The Jellyfish, 2020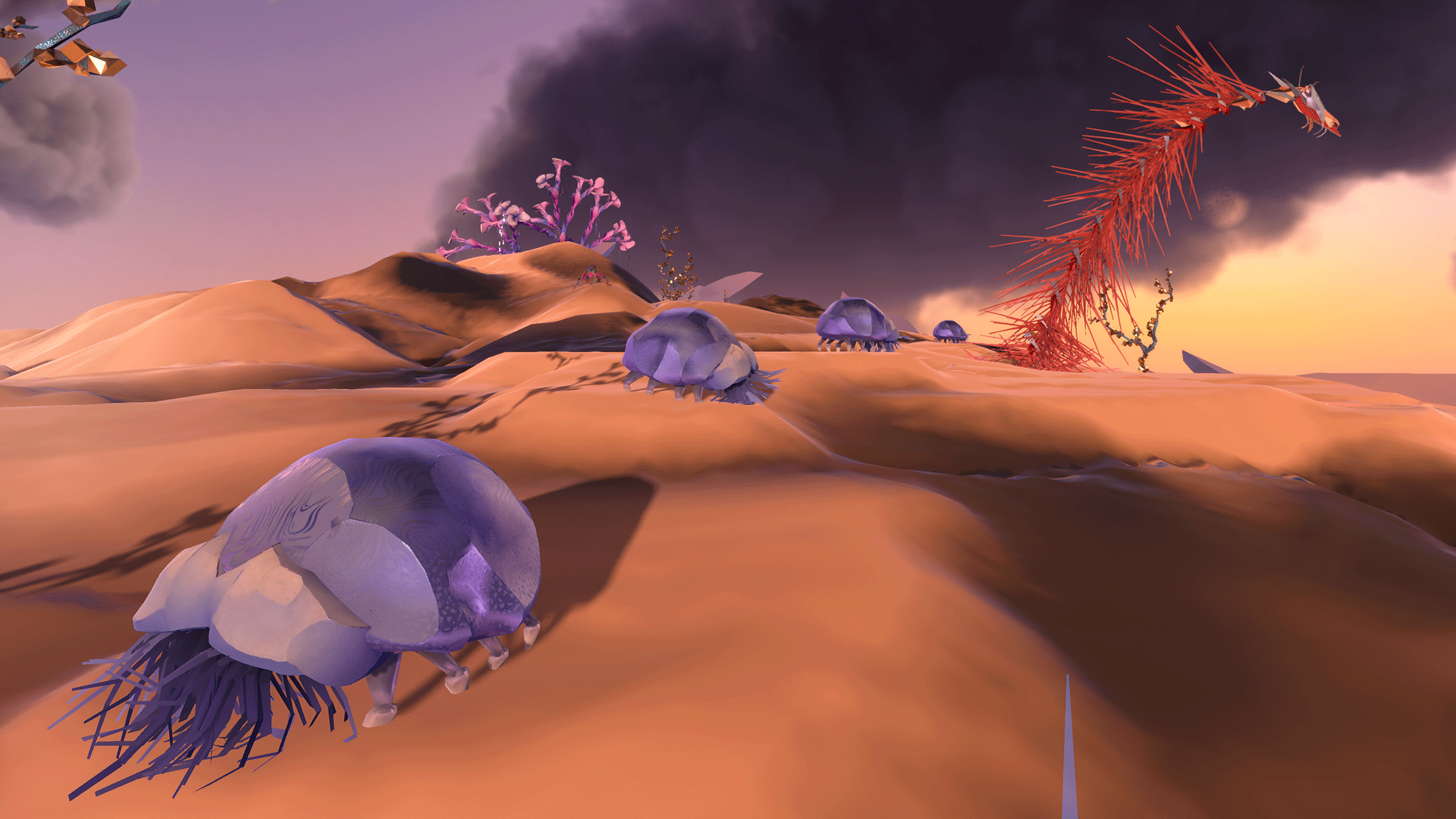 Éric Chahi, Paper Beast, 2020
Antoine Bertin, La Polyrythmie des cachalots, 2021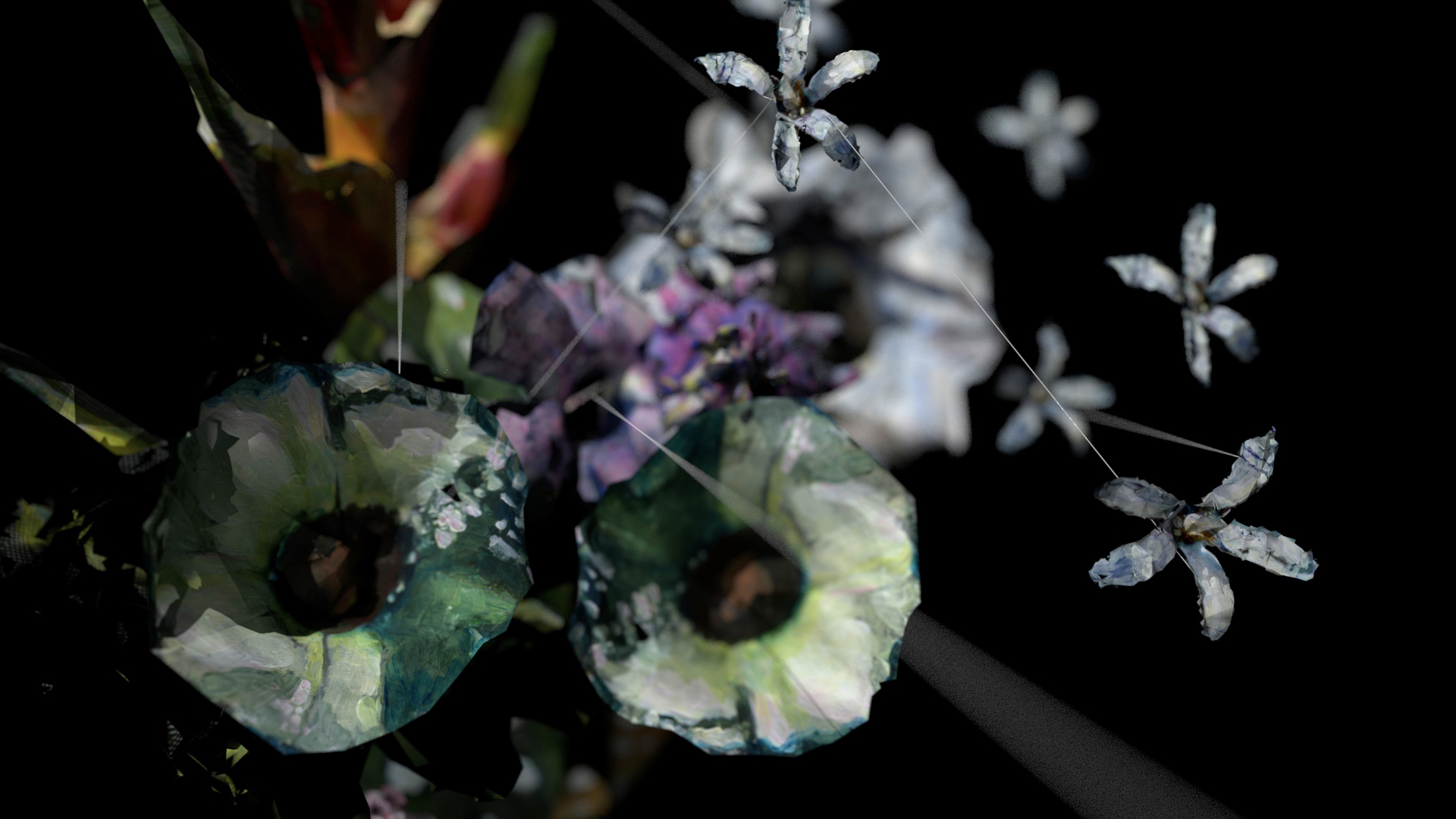 Lauren Moffatt, Of Hybrids and Strings, 2021
Intimate trips

The second route, Intimate Trips takes us into the multiple facets of the self. We dive into a huge virtual archive connecting the most intimate corners of people's homes (The Smallest of Worlds), we experience solastalgia in the interactive projections of Pierre Zandrowicz and Ferdinand Dervieux (What is left of reality), and relive Randall Okita's family odyssey, in one of the best virtual reality mise en scène of recent years (The Book of Distance).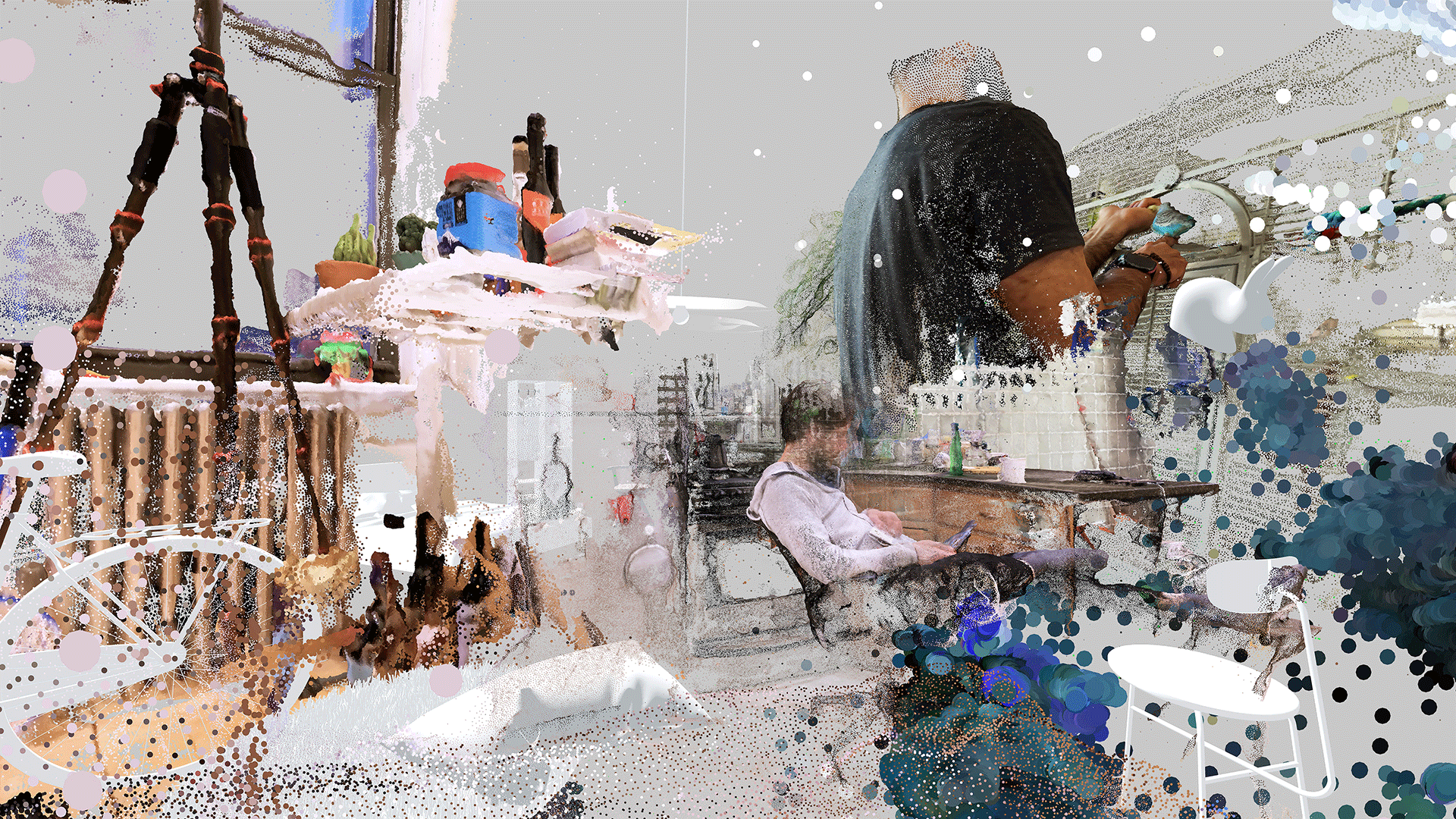 Bettina Katja Lange, Joan Soler-Adillon, Uwe Brunner, The Smallest of Worlds, 2021
Pierre Zandrowicz & Ferdinand Dervieux, What is left of reality, 2021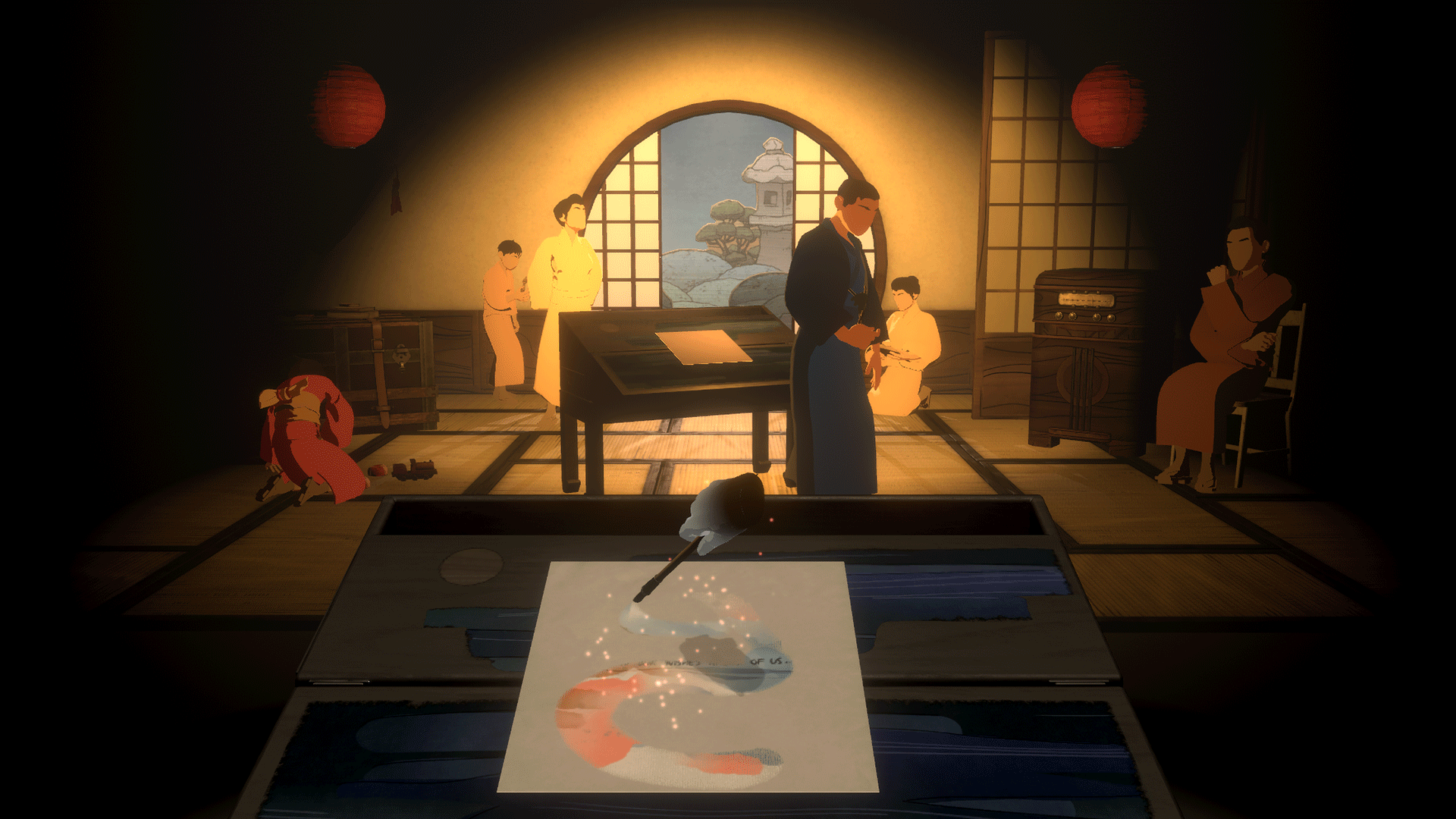 Randall Okita, Book of Distance, 2020
Parallel Experiences
For the more daring, Parallel Experiences will get us lost in the digital ether to better find ourselves on the way back. With the artists Laurie Anderson and Hsin-Chien Huang, we travel to the moon to reset our vision of the earth world (To The Moon), we try a pretty effective psychedelic experience in VR (Soundself), before getting stunned by the transfiguration of performer Olivier de Sagazan, filmed by Qiu Yang (O).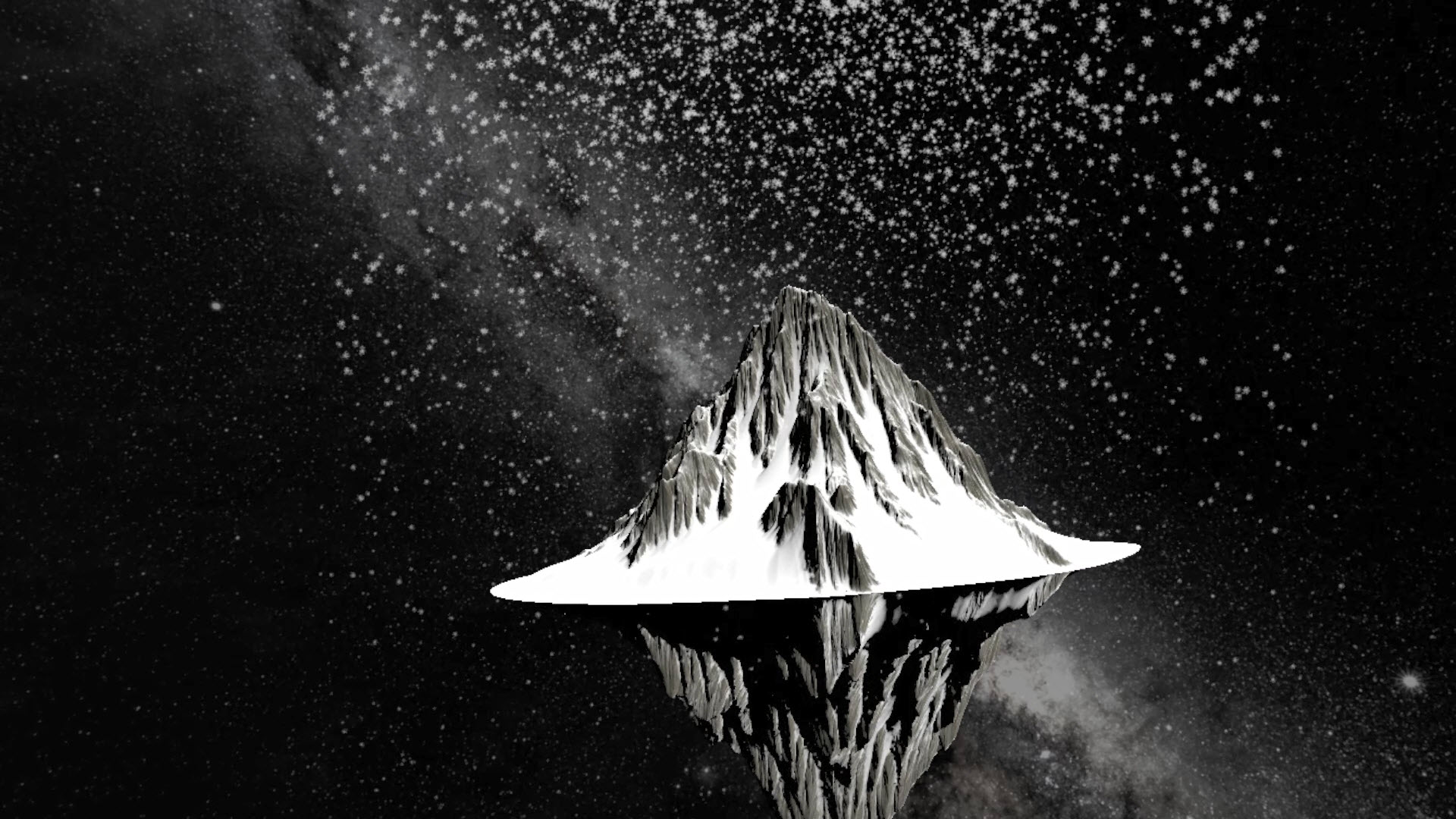 Laurie Anderson & Hsin-Chien Huang, To the Moon, 2019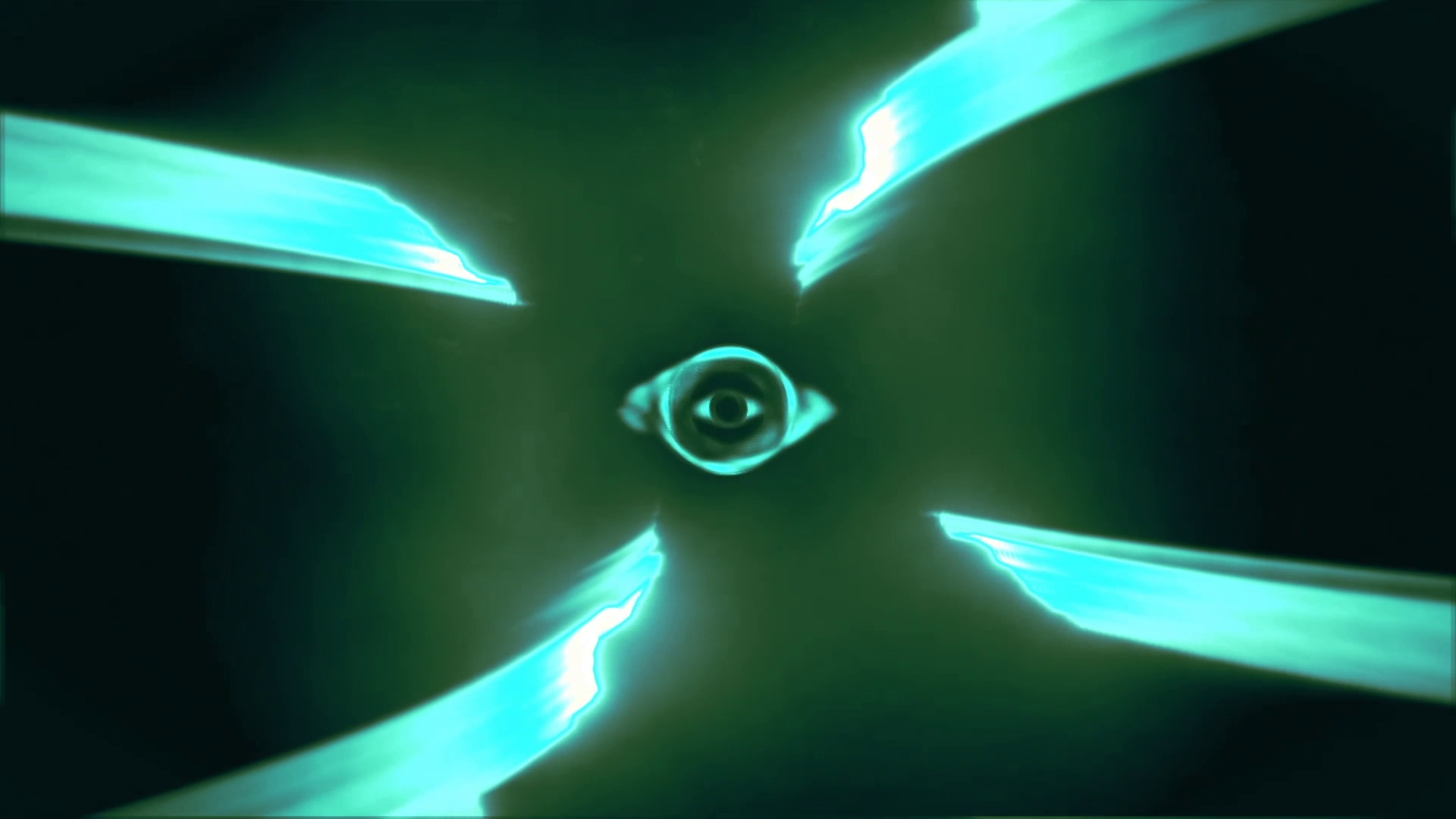 Robin Arnott, Soundself, 2020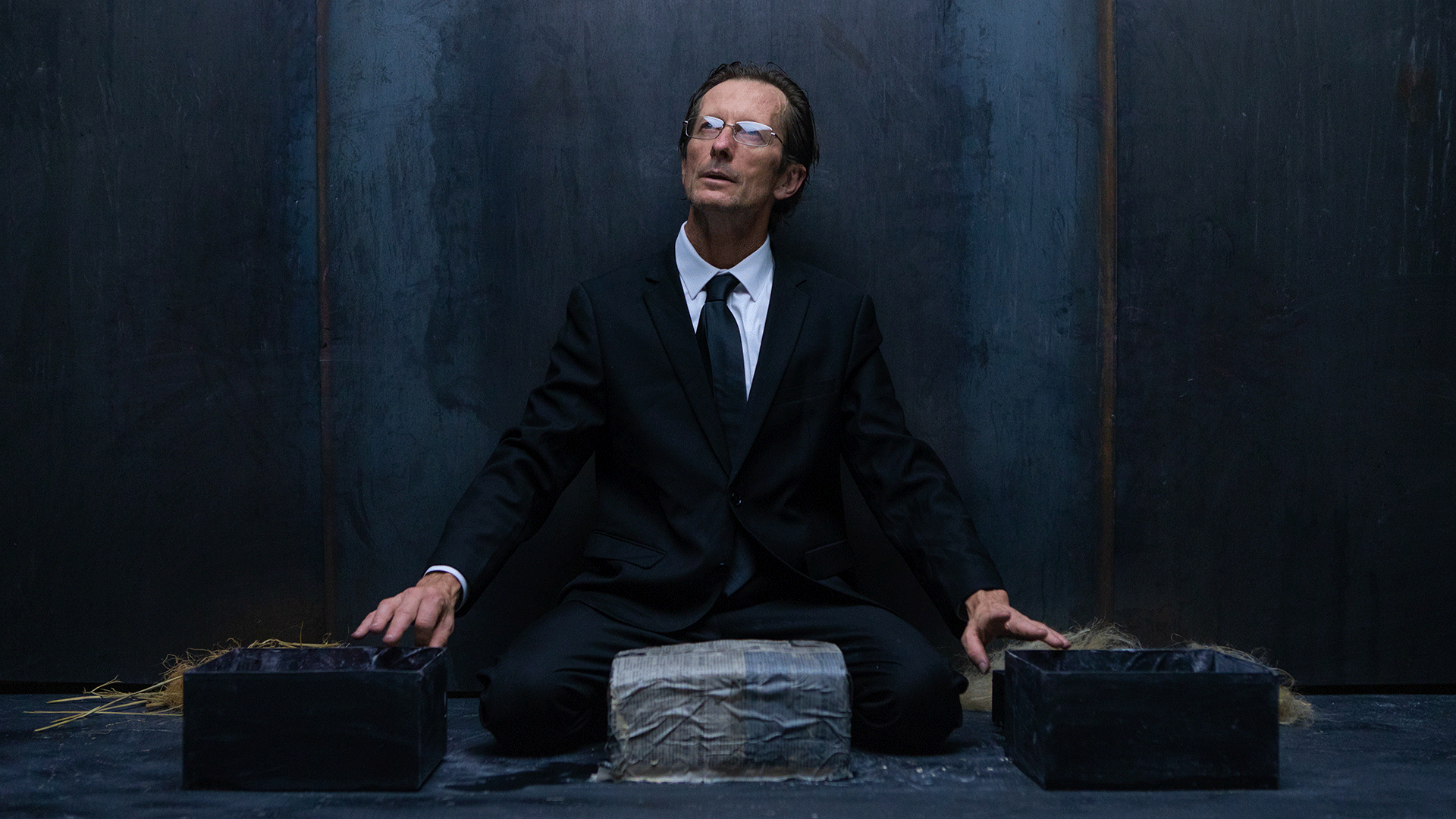 Olivier de Sagazan, filmed by Qiu Yang, O, 2018
Performances, creative workshops for young audiences and conferences integrated into the opening week and masterclass will complete the courses, and highlight the richness and fascinating diversity of creative practices around immersive mediums.


Grand Prize
The artworks exhibited during the festival bring together multi-sensorial devices and immersive technologies: virtual or augmented reality, sound spatialization or interactive screens. A multidisciplinary jury will award the Grand Prize of the festival to one of the artworks during the online opening Les Ailleurs Le Live, Friday, May 21 at 6:30 pm. The event will be part of the Plein Ecran program of the Gaîté Lyrique.


Les Ailleurs, a festival created by Fisheye, curated by Fabbula, co-organized by La Gaîté Lyrique.


About
Fabbula is a cultural practice dedicated to immersive media (virtual reality, augmented reality, mixed reality). We curate art shows, represent artists and advise cultural institutions.