With new image-making technologies such as photogrammetry and 3D scanning, photographic images become volume, space, experience. The exhibition Incarnations shows these new image-worlds, presenting the work of artists who combine lens-based and algorithmic photography to create virtual ecologies, sculptural spaces, avatars as portraits and hybrid bodies.
Incarnations is an exhibition curated by Fabbula and Benoit Baume, produced by Fisheye and presented in the Arles Associé section of Les Rencontres d'Arles. From July 04th to August 22nd, 2021 at Couvent Saint-Césaire in Arles.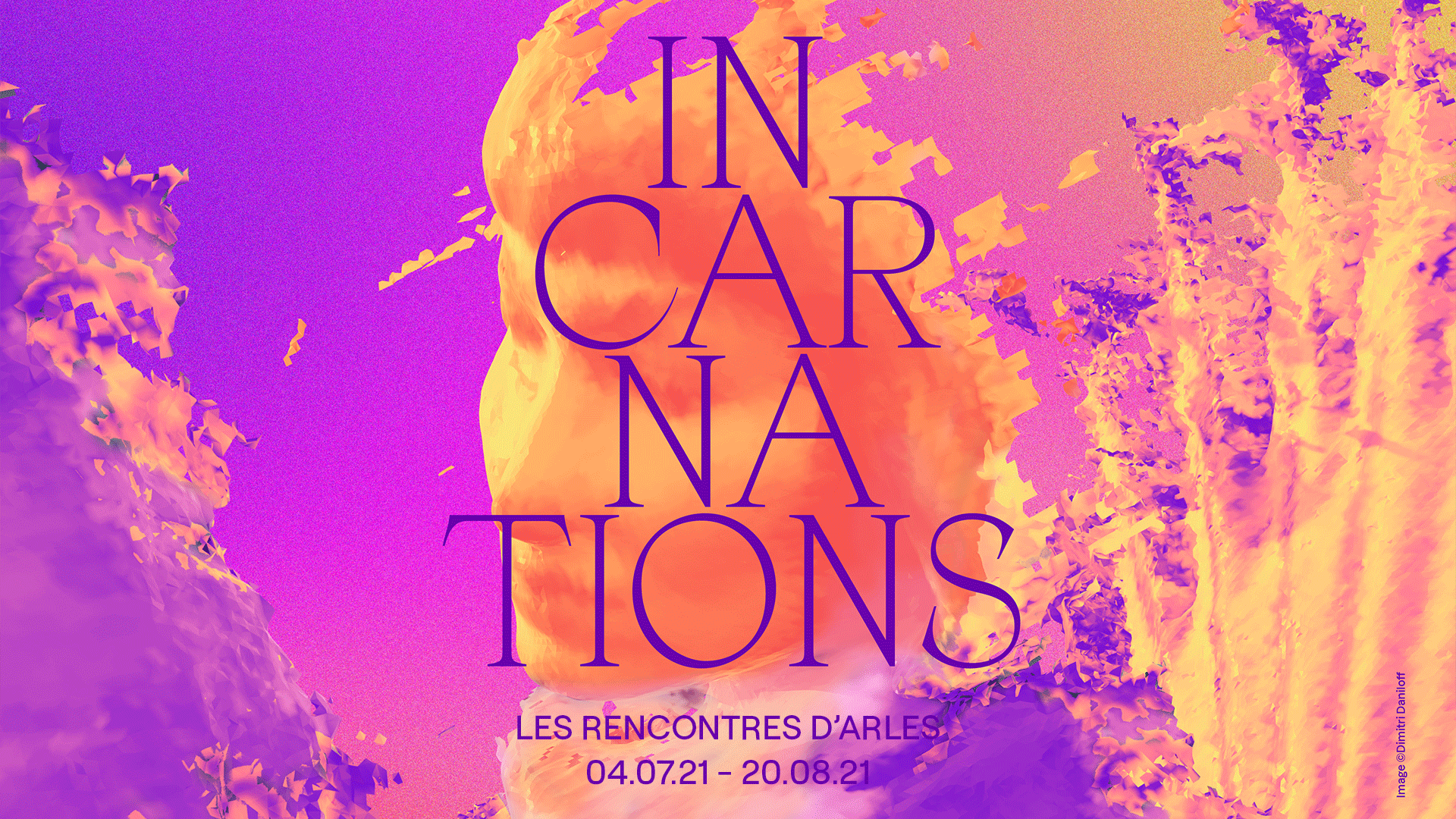 Embodied trouble
Once confined to cartography or archaeology, 3D scanners, Lidar sensors and photogrammetric software now equip our phones. Attached to cameras, what we used to consider as captures of reality become embodied objects, or hyperimages, as Alan Warburton calls them, increasingly complex assemblies of light and algorithms.
In the company of photographers turned world makers, the exhibition navigates between point clouds, polygon meshes, UV maps, high resolution prints and MRI 3D models.
The lines that seemed to separate representation and object merge, in a techno-animism questioning the foundations of our binarized understanding of the world. To the question that we cannot help asking – is it real? virtual? – these image-worlds answer by an embodied trouble.
Exhibited Artists
Chrystal Cherniwchan & Dimitri Daniloff
Minus One, 2021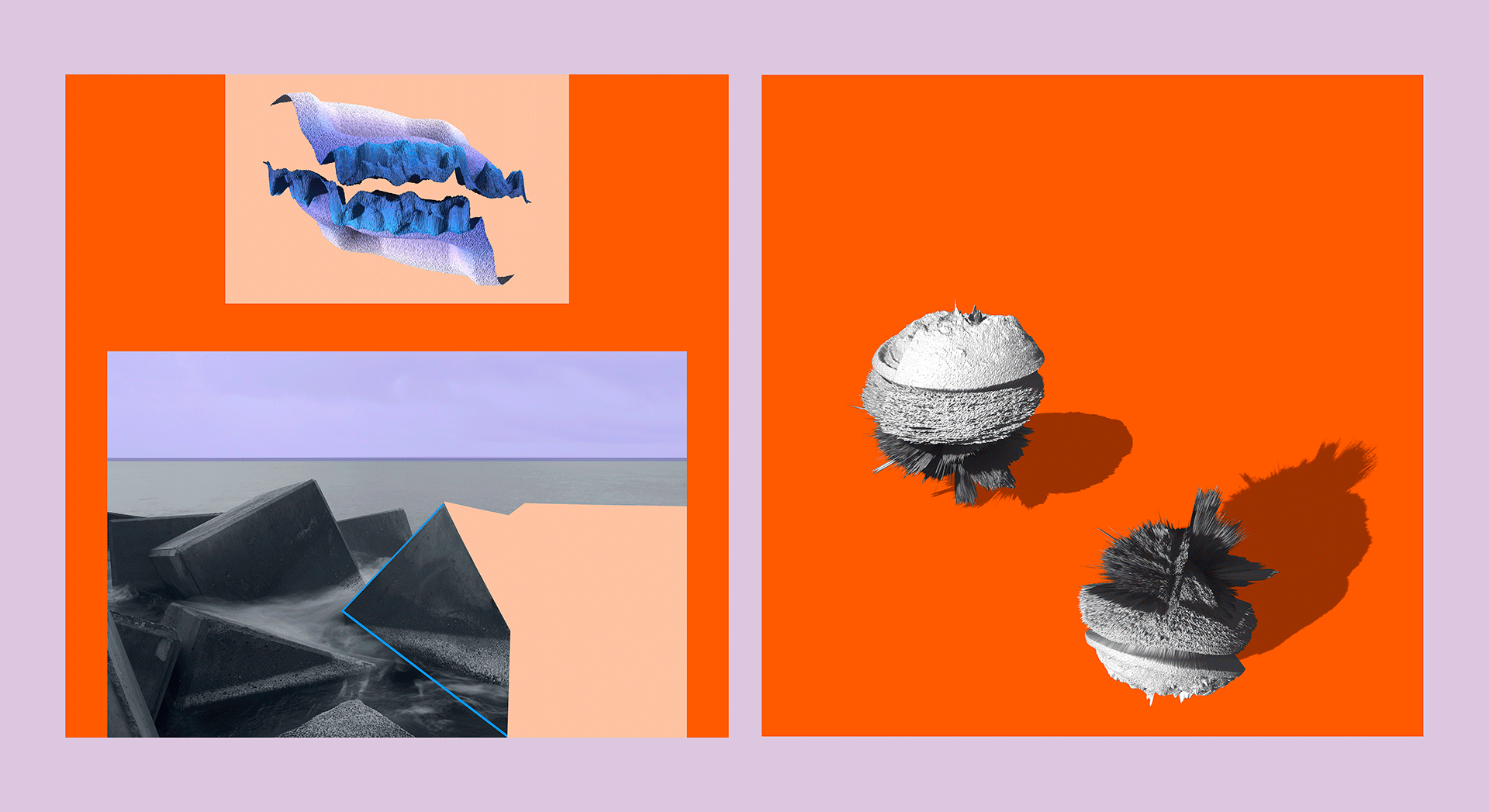 From images captured on the fly or photogrammetry sessions carried out during their meetings, the artists composed a long distance relationship where their exchanges took place through photography.
Using all the time available during lockdown, Daniloff realizes his point clouds without retouching or adding effects, and carefully chooses viewpoints inside them, with printed stills in mind. Cherniwchan uses them for her quasi-narrative compositions, and contrasts with Dimitri's analogue photographs, his solid colors, digital manipulations and unframed objects. Text and video retrace this singular relationship.
Elastic images, moving realism, Cherniwchan and Daniloff document an encounter in the past, seeking a space of possibilities in a new photographic material.
Simon Lehner
The mind is a voice, the voice is blind, 2020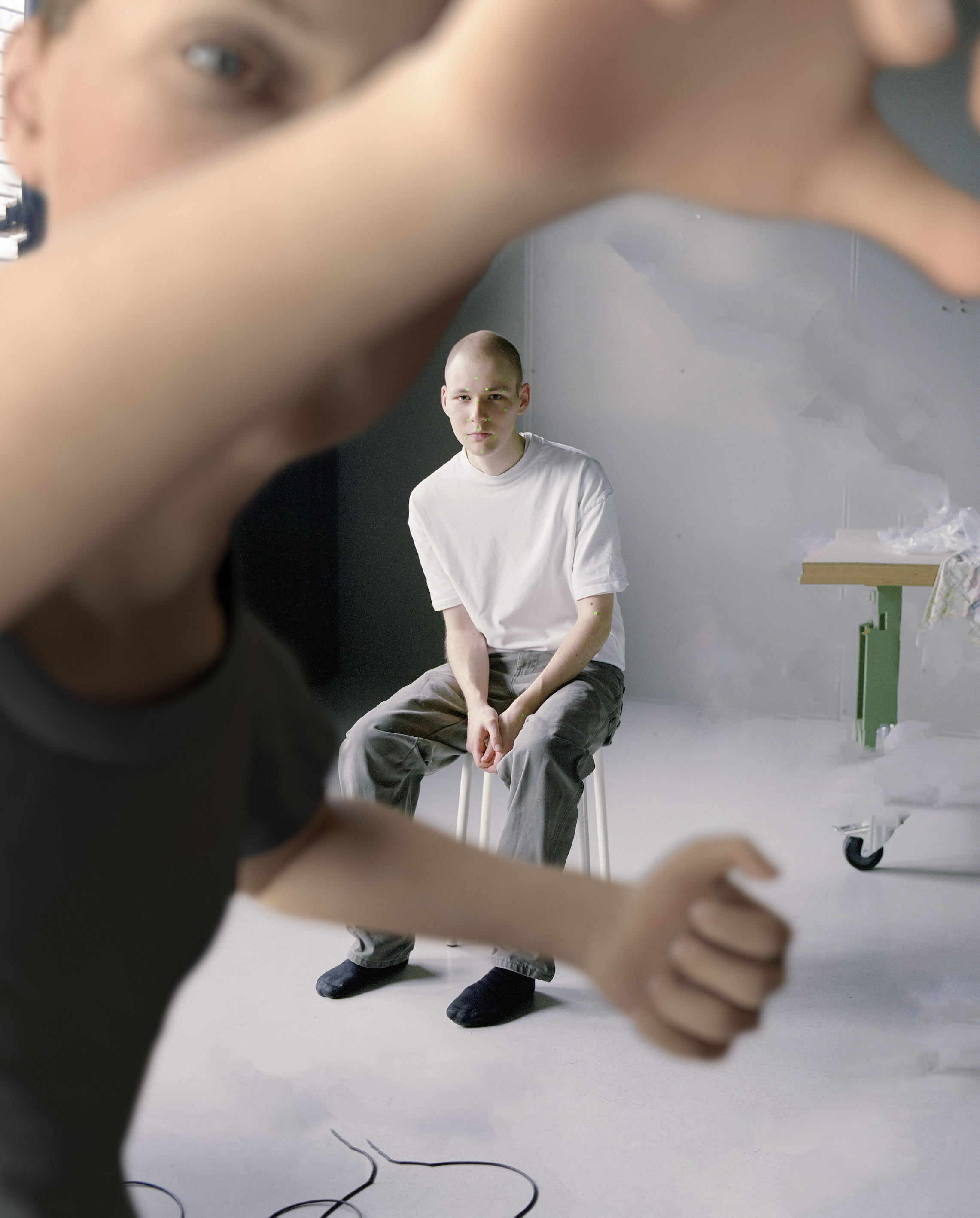 For this series, Simon Lehner uses his personal archives to recreate the protagonists and places of traumatic events of his childhood. 250 photographs were used to recreate his room in photogrammetry. This room where, as a child, he hid for long summers in an attempt to escape domestic violence. These reconstructions are designed as "echo chambers", which the artist associate with the cognitive process of traumatic memories. Constantly revisited worlds of images, which can become the site of alternative stories.
His portrait of a child at age 10 serves as a model to create a 3D avatar which is then animated and staged in compositions of still images or video loops. Two versions of himself come together in the same self-portrait.
Finally, his insistent childish gaze, between light and dark, seems to forever seek exit routes, across space and time.
Martina Menegon
untouched (v.n.), 2021
untouched (v.n.) is a series of 3D scanned selfies which began in 2015 under the title Virtual Narcissism (v.n.). They have since evolved into an iteration of performative and interactive virtual sculptures activated by augmented reality.
Martina Menegon experiments with the idea of a three-dimensional selfie, of digitizing oneself as an intimate process and as a journey of discovery and learning our virtual identities.
Using 3D scanning as an artistic medium, Menegon's autoscanner procedure, combined with the use of low-budget technology, challenges the notion of virtual perfection and exposes the results of scans "as is", with all resulting faults, errors and data loss.
Martina Menegon
when you are close to me I shiver, 2020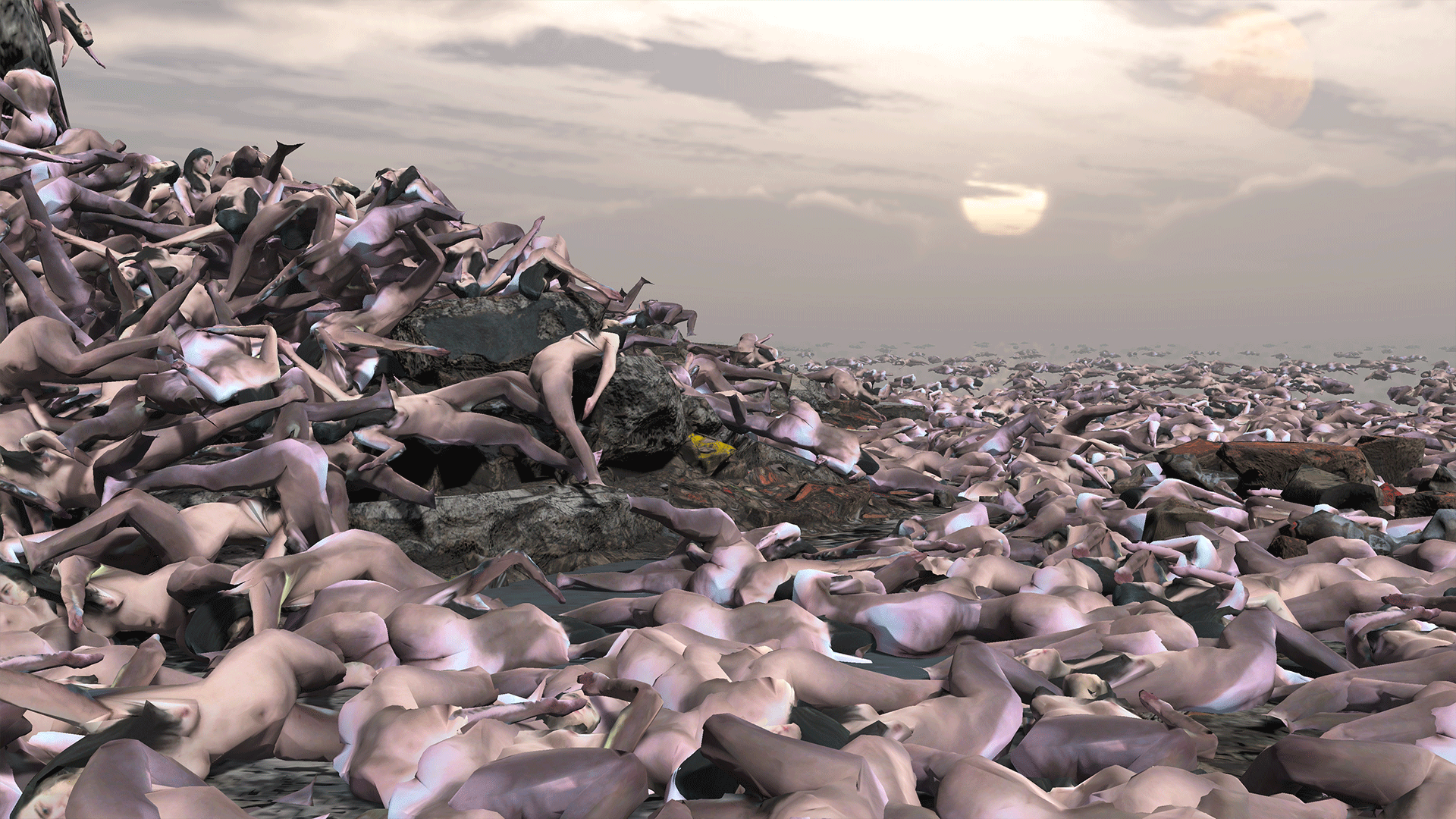 when you are close to me I shiver is an algorithm-controlled simulation, a real-time-generated virtual reality that takes place in a version of the future in which humans, out of desperation, congregate en masse on the last remaining piece of land . Inspired by the walrus scene in the documentary Our Planet narrated by David Attenborough and produced by Silverback Films, the project offers an intense storyline encompassing our environmental and personal crises.
It reflects on how we identify ourselves and connect with different realities while addressing the human condition in a world in ecological and therefore social crisis. On the screen, a virtual camera randomly focuses on different points of view while a familiar voiceover recounts the tragic fates of humans. The grotesque, low-fi clones of the artist's 3D scanned body (per) form the population of the island. Through these avatars, the artist creates a new identity resulting from plurality, renegotiating the fragility of the physical and virtual self and its realities.
Lauren Moffatt
Compost, 2021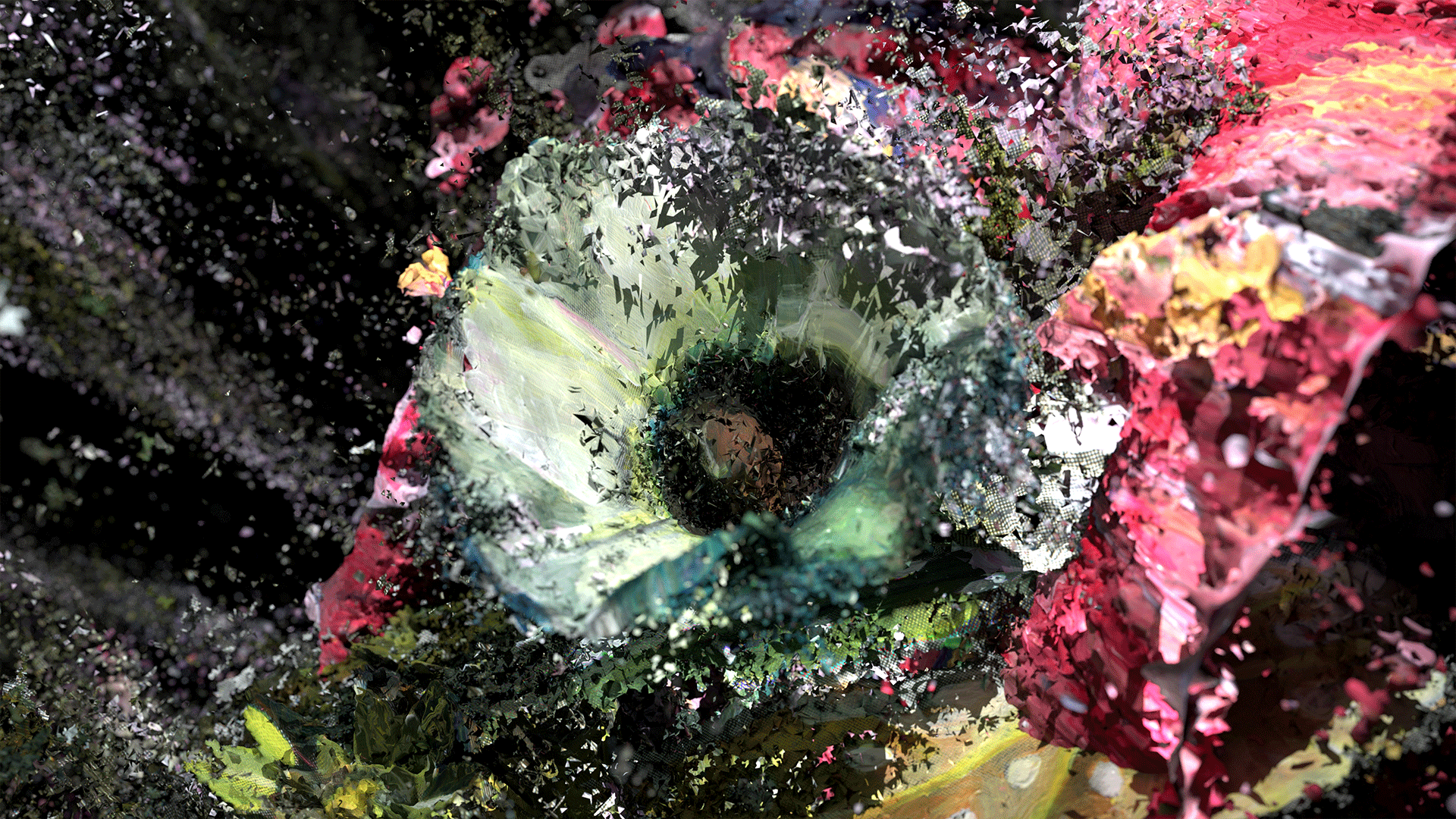 Lauren Moffatt has worked for many years on image spaces and images in volumes. With the Compost series, the artist explores forms of deceleration and regeneration, using technologies from video games.
To this end, the creation of her new images takes alternate paths and follows a creative process made up of accidents and dialogues with machines. Her original practice of photogrammetry consists of working with a reduced number of photos, varying focal lengths, photographing subjects too closely, or causing willful errors by photographing moving subjects. The textures are then painted and the points retouched in the photogrammetry software.
By creating a digital strangeness and effects combining the sublime and digital flaws, the artist's interventions recreate forms which are alive with indetermination and unpredictability.
Gourau Phong & Lionel Vivier
Rivage Research, 2021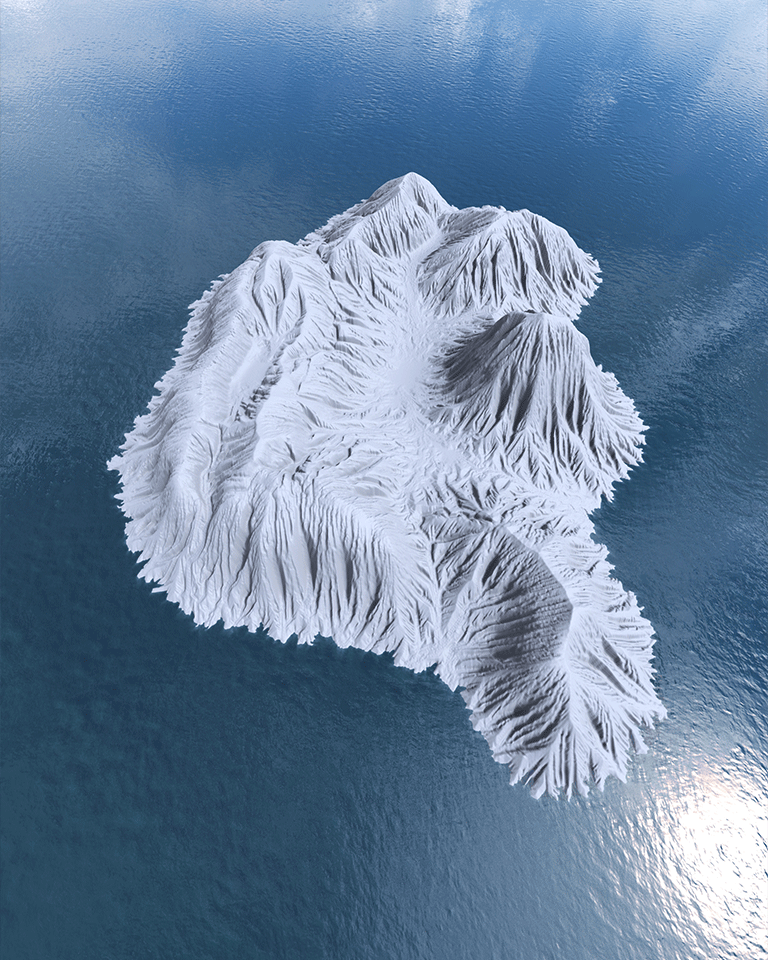 Gourau Phong and Lionel Vivier's project is a research into the transformation of photographic data and their ability to mutate.
In this installation in the form of an island, 3D scans of bodies become sculptures, photographic textures cover pieces of rock, and videos of photogrammetric models blur the boundaries between body and landscape. Photography becomes a portal to an embodied place where reality, fiction, virtual images and real shots intermingle.
Ittah Yoda
Chronos, 2021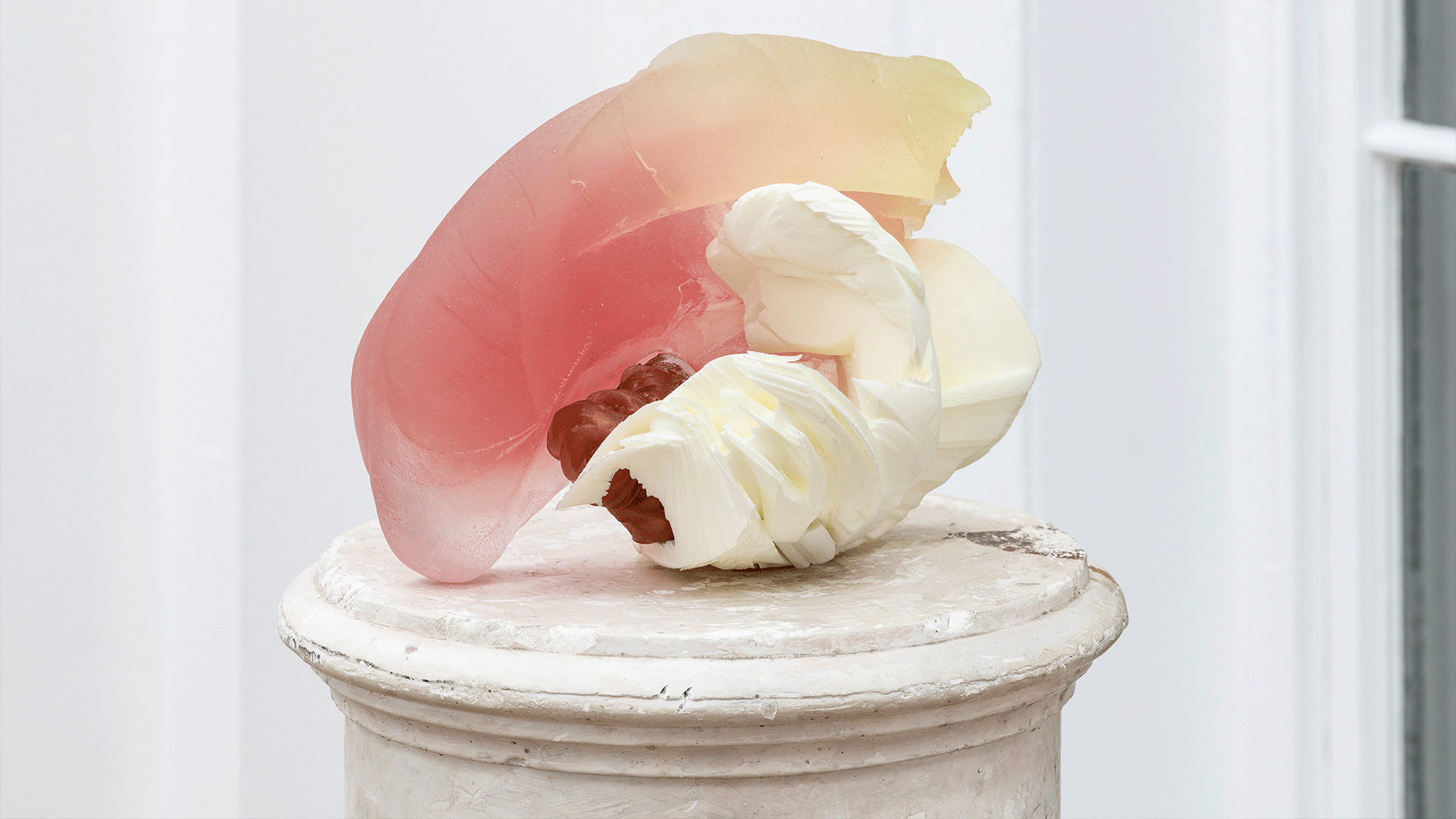 With Chronos, Ittah Yoda shows the landscape of a symbiosis between living and virtual.
The glass sculptures are made from 3D reconstructions of zooplanctons combining confocal laser scanning with freehand 3D creations. Inside the sculptures, Dunaliella salina microalgae change from green color to pink, then brown, as they mature. It is these algae that give its color to the salt marshes and flamingos of the Camargue. Lithographs and virtual reality spaces composed from the same 3D model multiply the points of view and forms of sensitive experiences.
By collaborating with living things and highlighting the relationships that unite landscape and inhabitants, Ittah Yoda summons up a fragile universe of interdependencies between species, embodied images and natural pigments.
Installation carried out in partnership with the Institut de la Mer de Villefranche and supported by the CNAP.
Pierre Zandrowicz
Nostalghia & La Forêt, 2021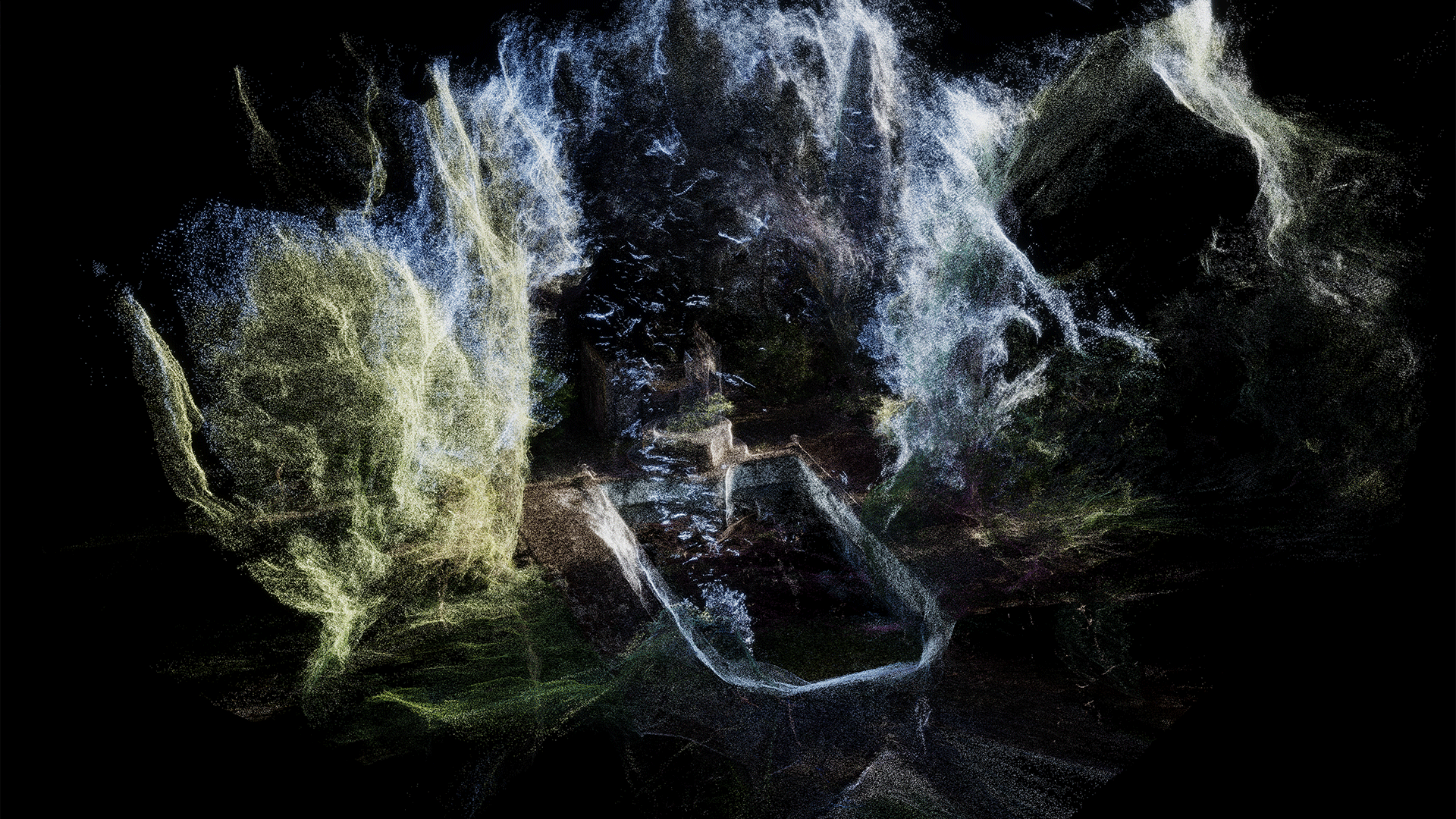 Pierre Zandrowicz, Nostalghia, 2021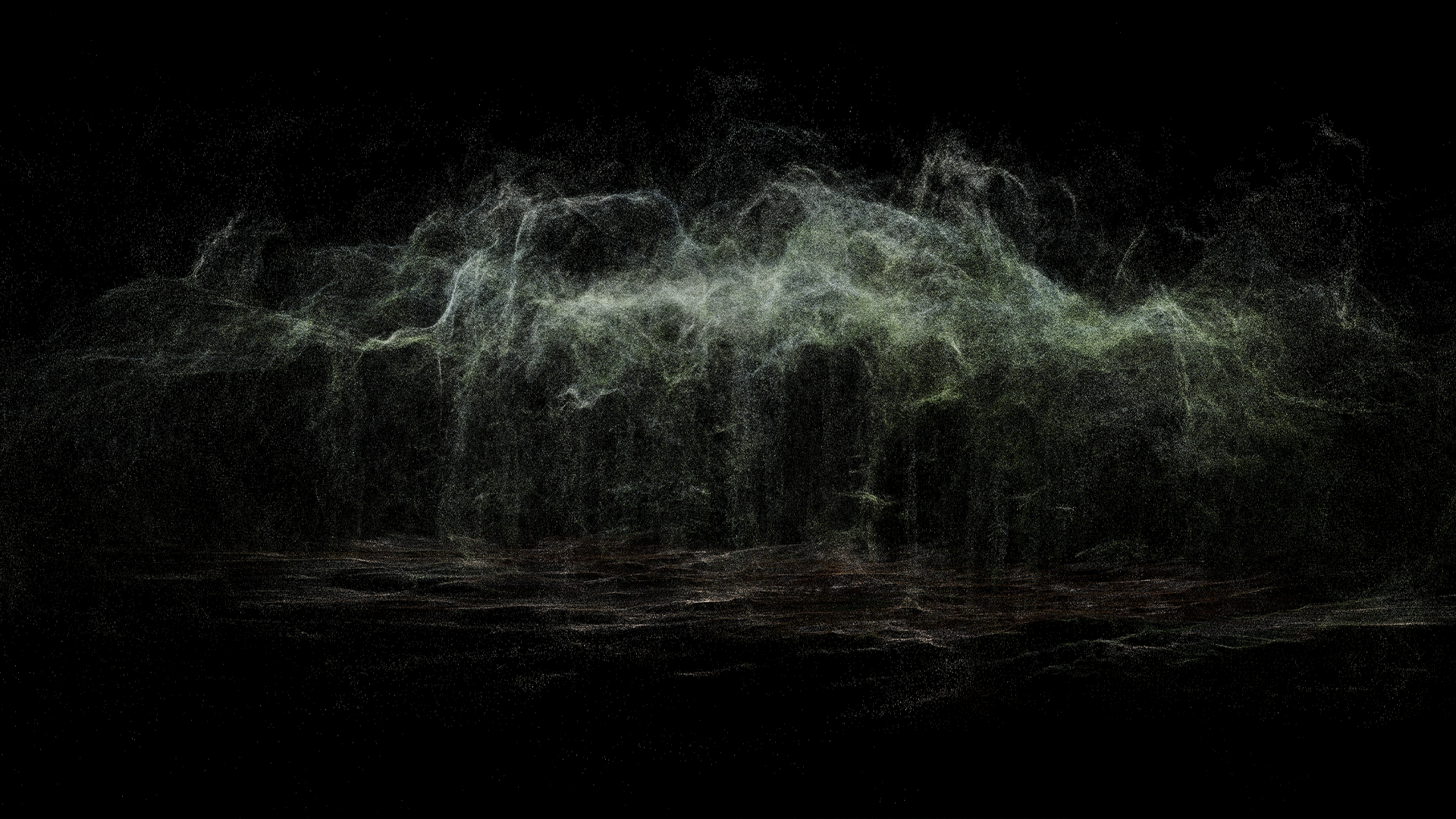 Pierre Zandrowicz, La Forêt, 2021
To create his evanescent landscapes, Pierre Zandrowicz begins by strolling at length in the space to be captured. Using a very high definition 360° camera, he takes hundreds of images that constitute a complete topography of the place. The images are then processed by the photogrammetry software which reconstructs the scene in three dimensions. Once the point cloud is spatialized, the artist operates by subtraction, removing points from the model, carving de virtual sculpture.
Finally, he works on the final composition, giving infinite latitude to his viewpoints. He then chooses one of the multiple angles possible in the 3D model, such as a frontal and aerial view in the images exhibited.
By working with photographic spaces, Zandrowicz continues the long tradition of the arts of memory, which since antiquity have associated the robustness of a memory with its location in space. By constructing "memory palaces" made up of wanderings and spaces leaving a large room for the imagination, the artist points to the possibility of a living theater of memory.
Incarnations
Embodied photography
04.07 – 20.08.2021 / 10H00 – 19H30
Free entry
Couvent Saint-Césaire, Arles
About
Fabbula is a cultural practice dedicated to immersive media (virtual reality, augmented reality, mixed reality). We curate art shows, represent artists and advise cultural institutions.