Fabbula is proud to announce its collaboration with Marshmallow Laser Feast artists. After the success of the exhibition We Live in an Ocean of Air at the Saatchi Gallery in London, Fabbula assures their representation in France.
Creator of immersive installations combining giant projections, interactions and virtual reality, Marshmallow Laser Feast explores the invisible links that unite us to the plant world with We Live in an Ocean of Air.
This installation continues this reflection on perceptions already developed in the Treehugger project, (awarded at Tribeca Film Festival 2017 and VR Arles Festival 2018), and In the Eyes of the Animal (Sundance Festival 2016).
Explore a shared virtual world
This is a forgotten fact: we live immersed in an ocean of air. With this experience shared by 10 people, we are invited to enter the invisible world of relations between humans and the plant world.
Autonomous virtual reality headsets, breathing and heart rate sensors, make visible the permanent gas exchange that unites us to the trees, thus encouraging us to rethink our dependence and responsibility towards the species with which we share the planet earth.
A transformative experience
Inspired by science, technology and contemporary art, experience is a way of understanding the symbiotic systems of nature through a powerful medium: the immersive experience.
The human cardiovascular system interacts with very similar systems of nature. Our capillary networks, arteries and mitochondria exchange with the leaves, the phloem and the mycelium, placing each of our inspirations and expirations in a large system of reciprocities.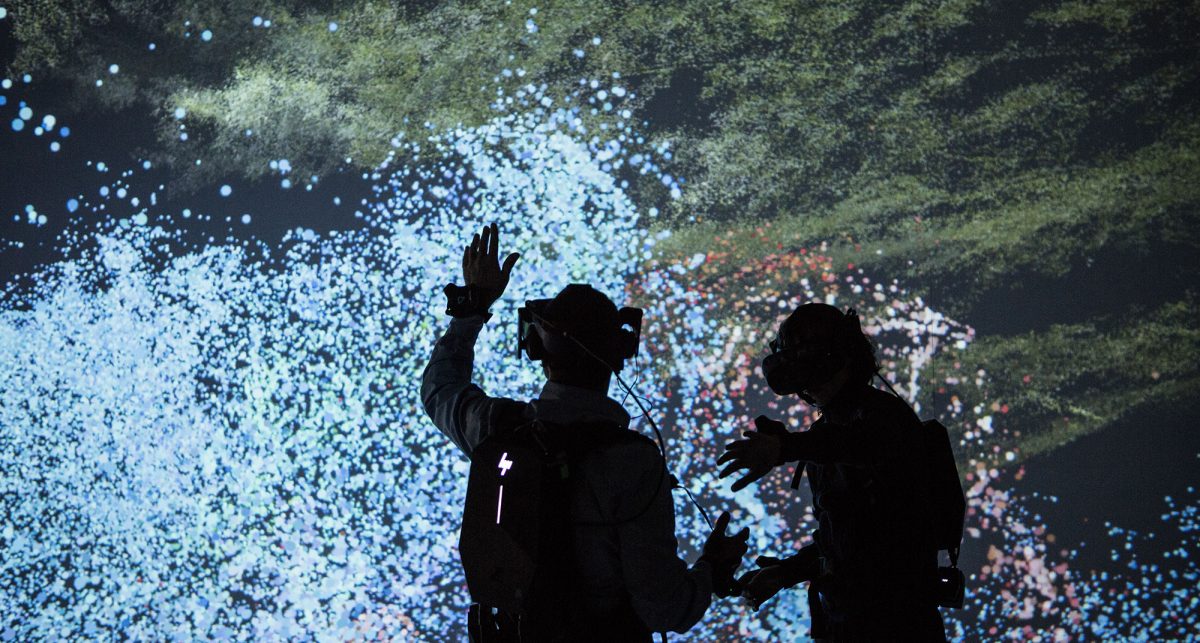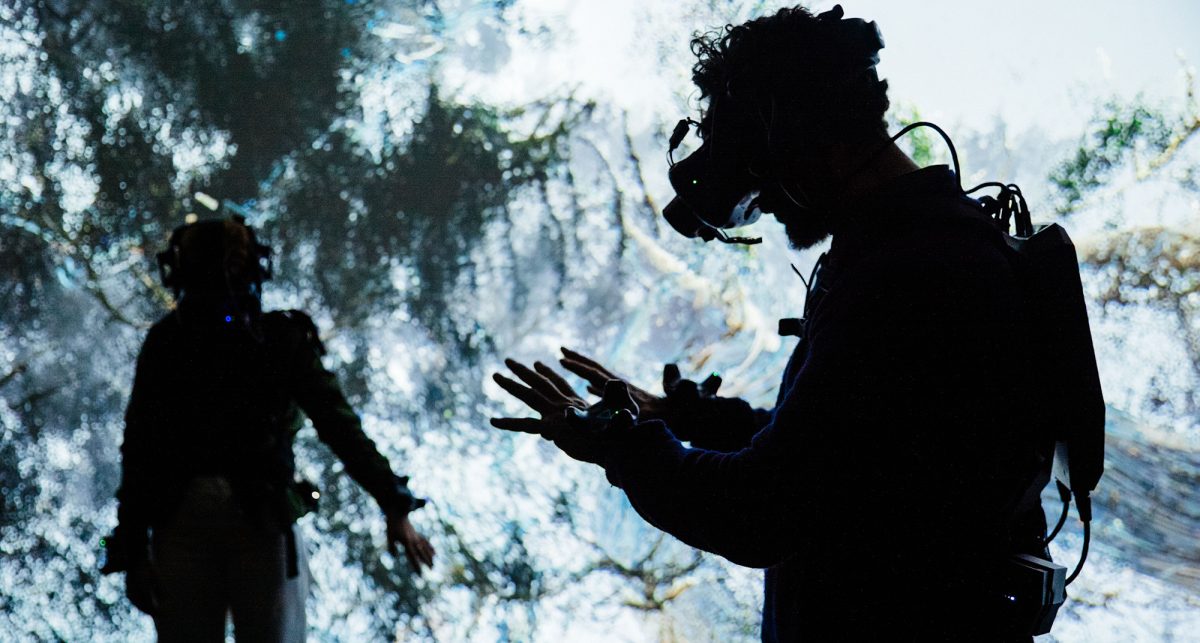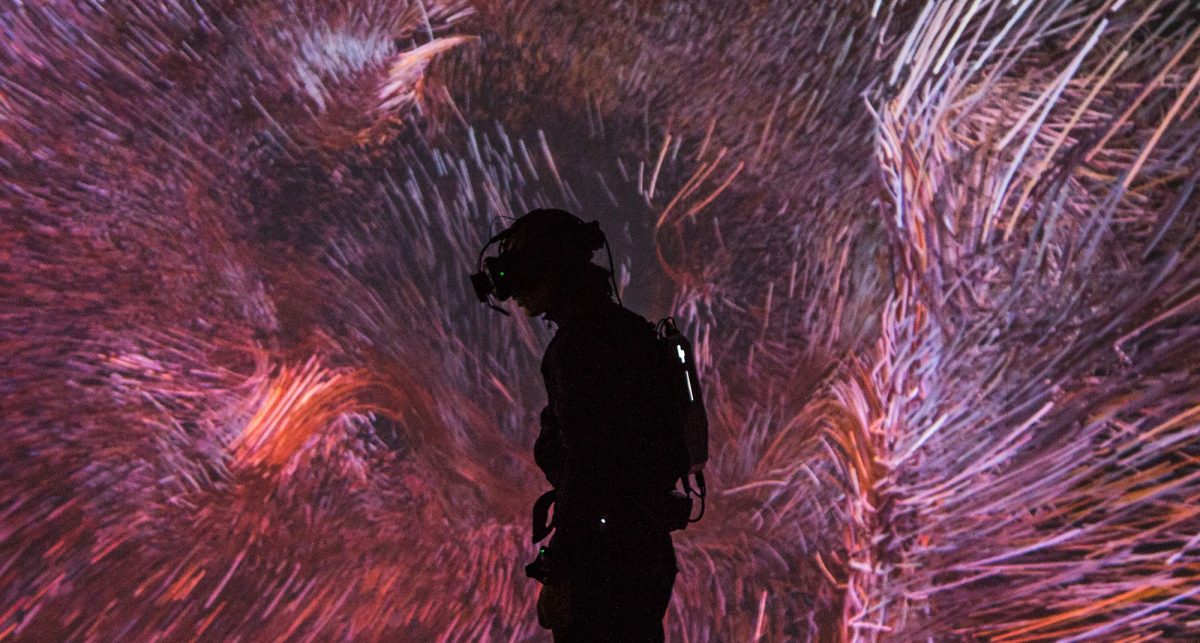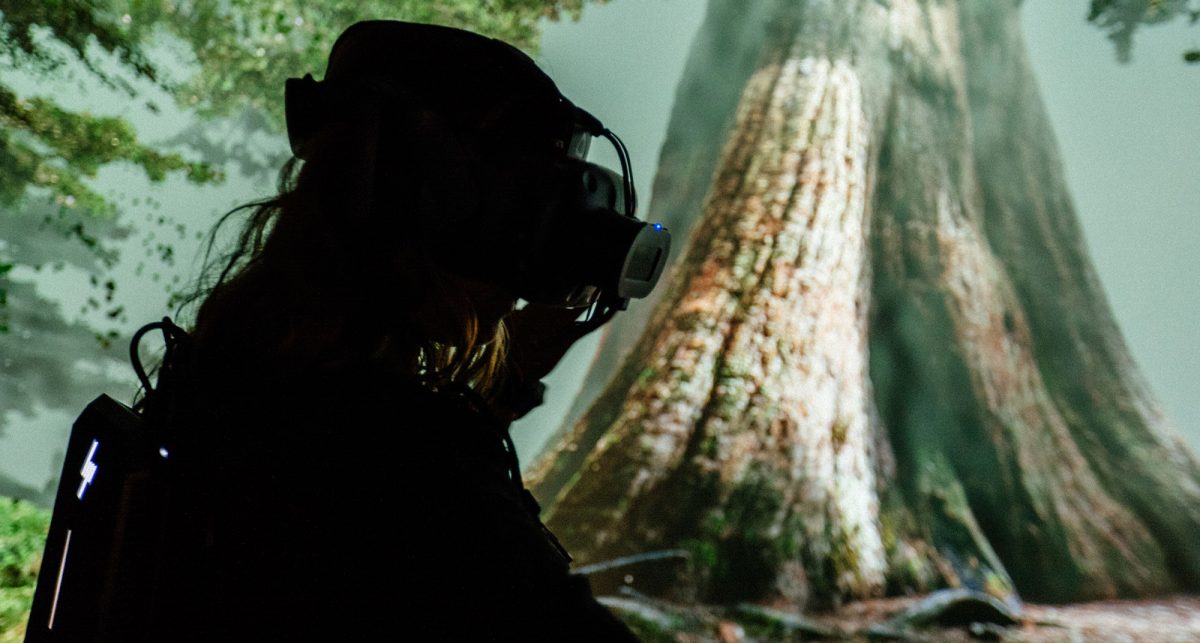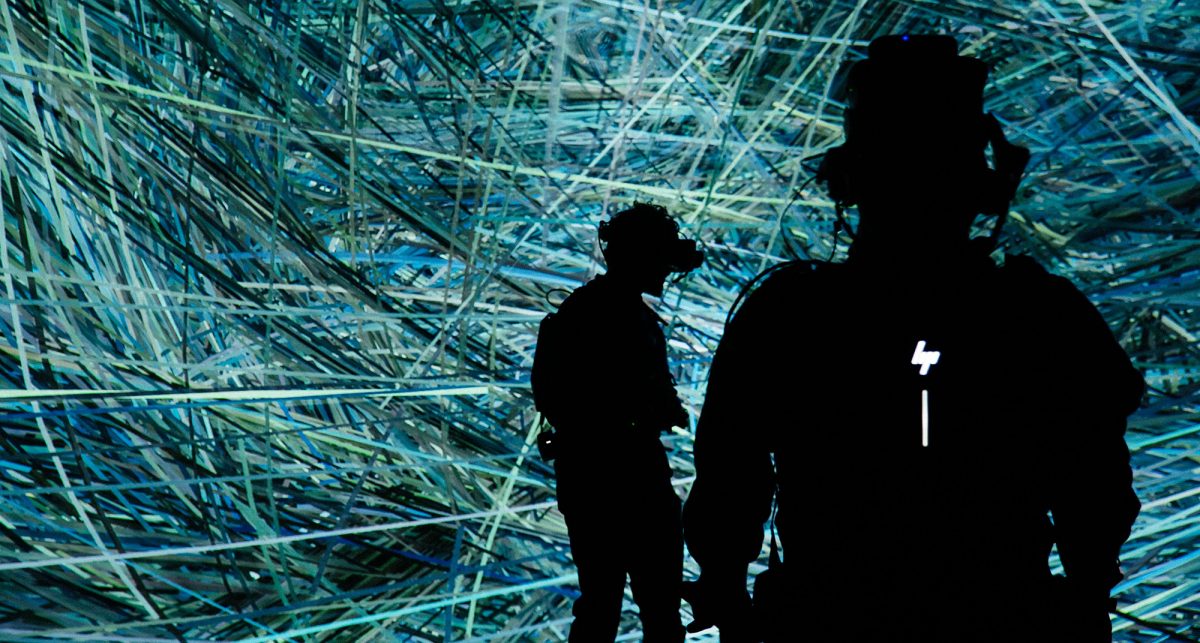 A sold out exhibition in London
Twice extended, a 6 months sold out run and 28,000 tickets sold, the exhibition at the Saatchi Gallery in London got the crowds going in this high place of contemporary art. 70% of visitors came specifically for this exhibition, and over 93% recommended the experience to their loved ones.
The exhibition now tour around the world, in museums, galleries, and cultural venues. Fabbula represents the exhibition for France. Contact us for more information !
Information and contact
You are an institution? Contact us here: tour@fabbula.com to get the complete tech rider and case study Saatchi.
Press relations: Press release and press presse@fabbula.com
About Marshmallow Laser Feast
We Live in an Ocean of Air was created by the immersive art collective Marshmallow Laser Feast (MLF) accustomed to Fabbula's pages.
MLF creates immersive experiences, attempts to broaden perception, and explores our connection to the natural world. Combining architecture, contemporary imaging techniques and tactile forms, MLF sculpts sleeping spaces until they are enlivened by a playful investigation.
Inspired as much by the game as by the research, the collective seeks to free itself from the limits of the physical world to re-enact the real.
About
Fabbula is a cultural practice dedicated to immersive media (virtual reality, augmented reality, mixed reality). We curate art shows and events, represent artists and consult with cultural institutions.