Groundbreaking multiplayer VR playground by artist Mélodie Mousset, HanaHana is now available with a lot of new features.
In constant evolution since 2016, the new edition of the artwork features a collective "rain ritual", where up to 10 participants connect online and call for lightning to strike and rain to fall.
Watch the New Teaser
words by Claire Hoffmann
curator of the Centre Culturel Suisse (Paris)
Mélodie Mousset uses her own body to map, index and narrate a "self" that seems to be constantly metamorphosing, eluding her whenever she tries to take possession of it. Mousset is interested in the individual and collective biological, technical and cultural individuation processes that form the human body. These anthropological and philosophical inquiries take the form of videos, sculptures, installations, performances and virtual reality. Appropriating medical imaging technologies (MRI, 3D printing) for these purposes, she ties them into shamanic rites and combines
them with sculptural work.
HanaHana is a virtual reality experience that has been growing and evolving since 2016. Also centered on the construction of the human body, it takes the form of an interactive cooperative game that involves building an imaginary immersive environment.
Each player can generate their own forms and leave a trace of their passage through this watery wilderness of archaic sculptures in which human hands of all sizes and colors reach out and up through the surface to the sky.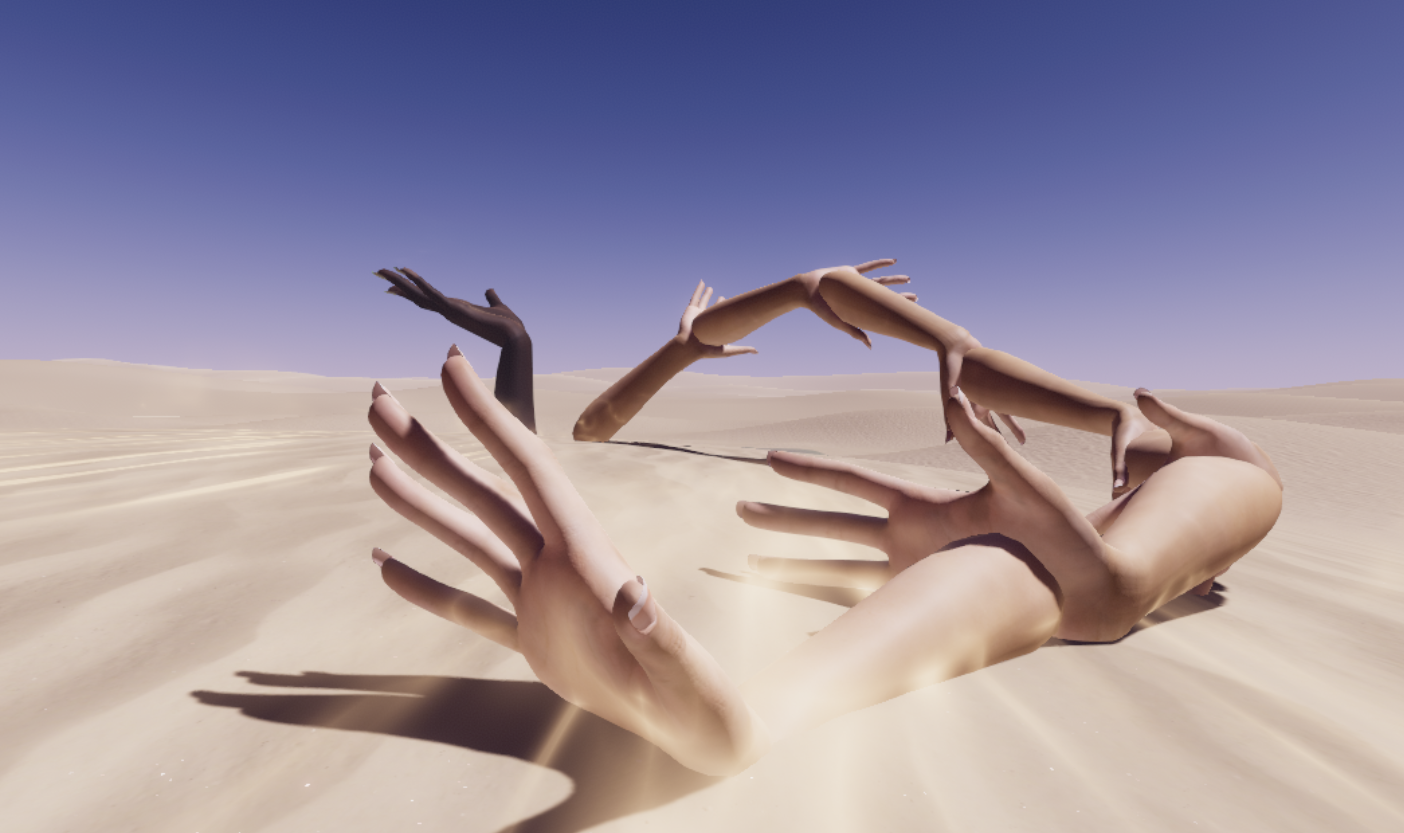 In this surreal world, the arms are not mere extensions of the bodies of the players, who can teleport themselves and reproduce their bodies outside of themselves: they are also building blocks with which to construct and leave behind a material trace of their passage through this colossal collective sandbox. This physical experience, whose features are continually enriched and intensified by the artist and her team, is presented here in a "multi-bloom"—i.e. collective and connected—version.
The exhibition room thus becomes a shared space, both virtual and real, on the boundary between the intimate and the public sphere, in which players in Paris can meet their counterparts in San Francisco, where the work will be presented in parallel. The combination of hypnotic music by American musician Joe Williams and interactive audio by the Maltese musician Christian Heinrich, generated in real time by the players' actions and movements, is another key component of this multi-sensory environment.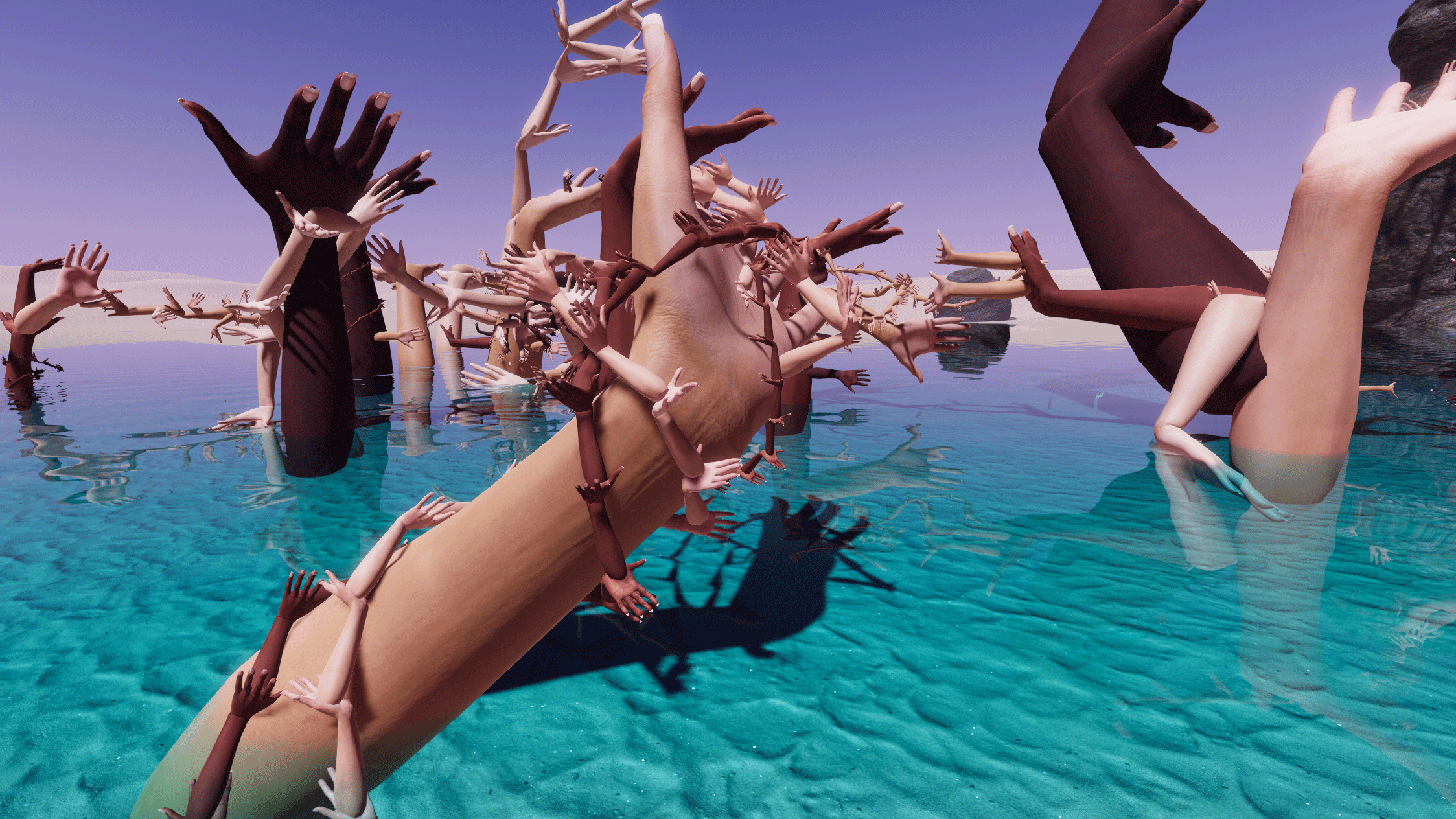 This game is partly inspired by Nico Robin, the heroine of the Japanese Manga One Piece. By eating Hana Hana no Mi, a type of "devil fruit", Nico Robin has acquired a superpower that enables her to replicate her own body parts. The motifs and phenomena of the absurd dream world of Mélodie Mousset's HanaHana draw on the pop aesthetic as well as an archaic fantasy world in which primal phenomena and elements of nature are absorbed and transformed into mythological stories.
Mélodie Mousset's practice also reflects disturbing developments in the contemporary world we live in: a digital reality that tracks, records and analyses each individual's movements, consumption behavior and even desires, thereby creating "transparent citizens".
This environment of overexposure is at odds with human bodies, which are alive, opaque, imperfect, filled with organs, psychic interiority and minds with hidden recesses abounding in imagination. As US writer and filmmaker Chris Kraus puts it, "Mousset's associative process is so rich. She fully believes in her own imagination and the logical or alogical digressions that shape an inner life."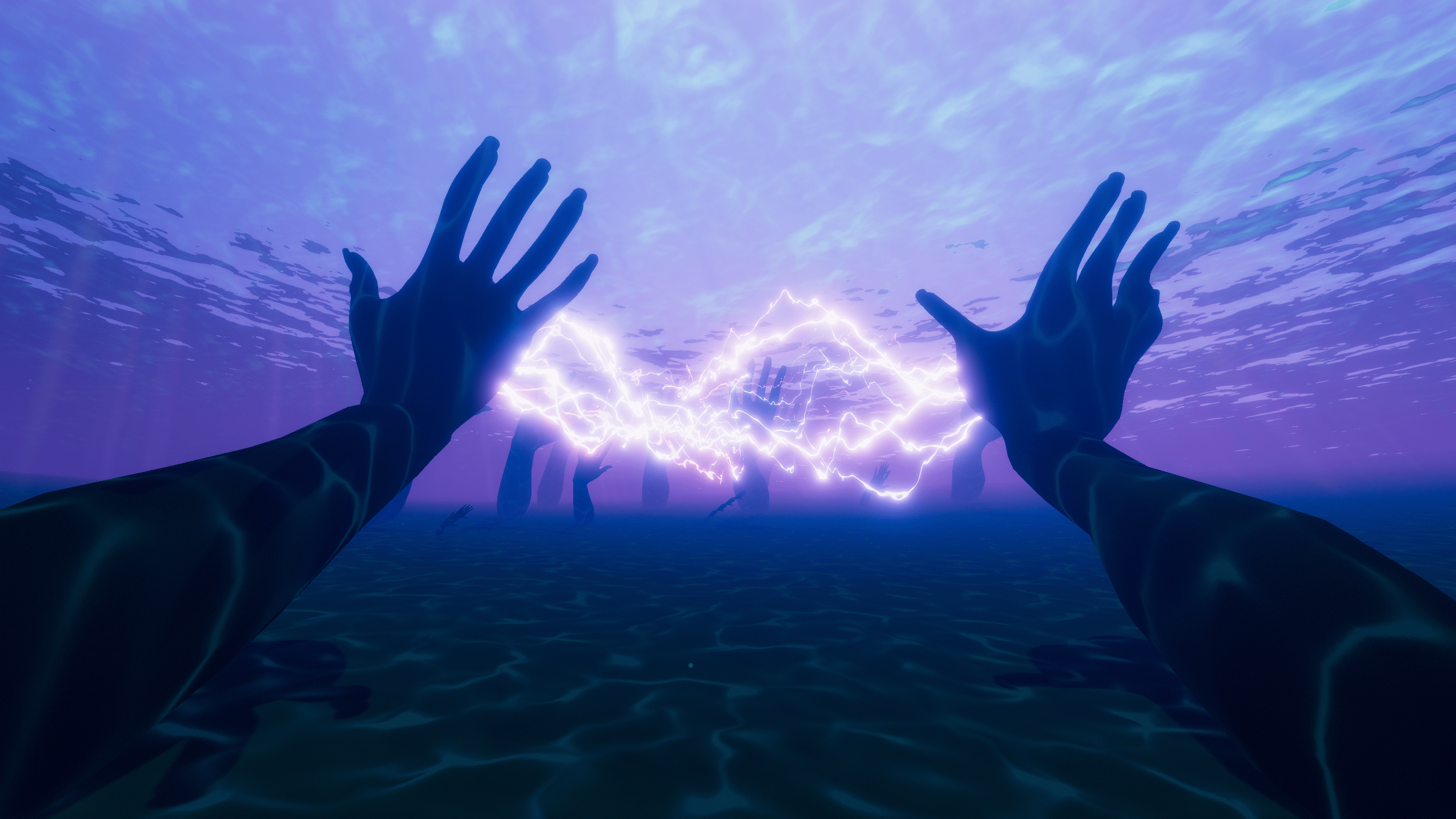 Where to view
HanaHana has been exhibited worldwide in galleries and institutions including the MOCA (Los Angeles), Zabludowicz Collection (London), Swissnex (San Francisco), Kunstmuseum Stuttgart, Centre Culturel Suisse (Paris), SALTS (Basel), Goethe Institut (Beijing) and Helmhaus (Zürich).
HanaHana now tours museums, galleries and cultural centers as a multiplayer or single player version and as an offline or an online livestream.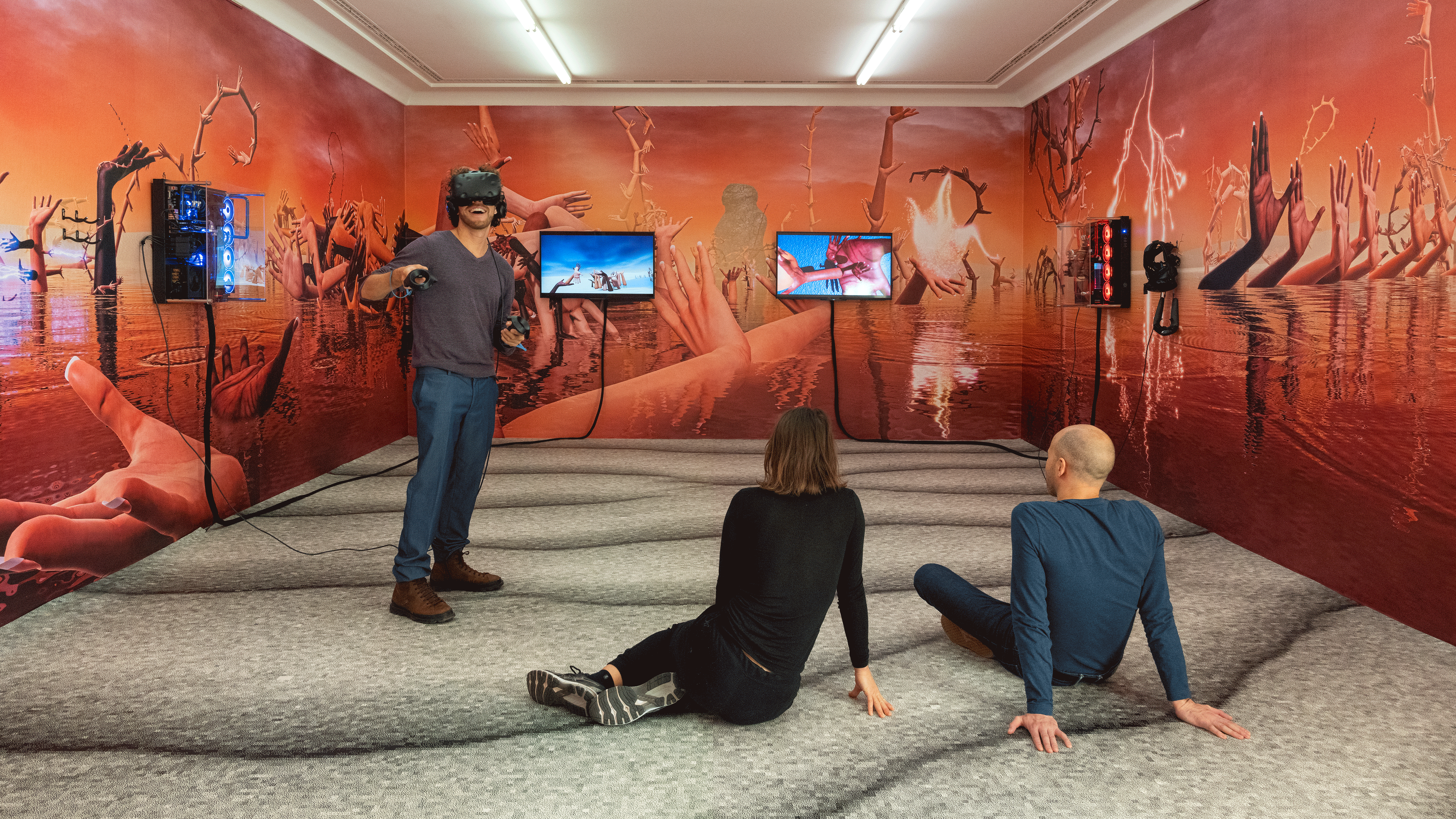 Mélodie Mousset, HanaHana, 2021, Helmhaus Zürich.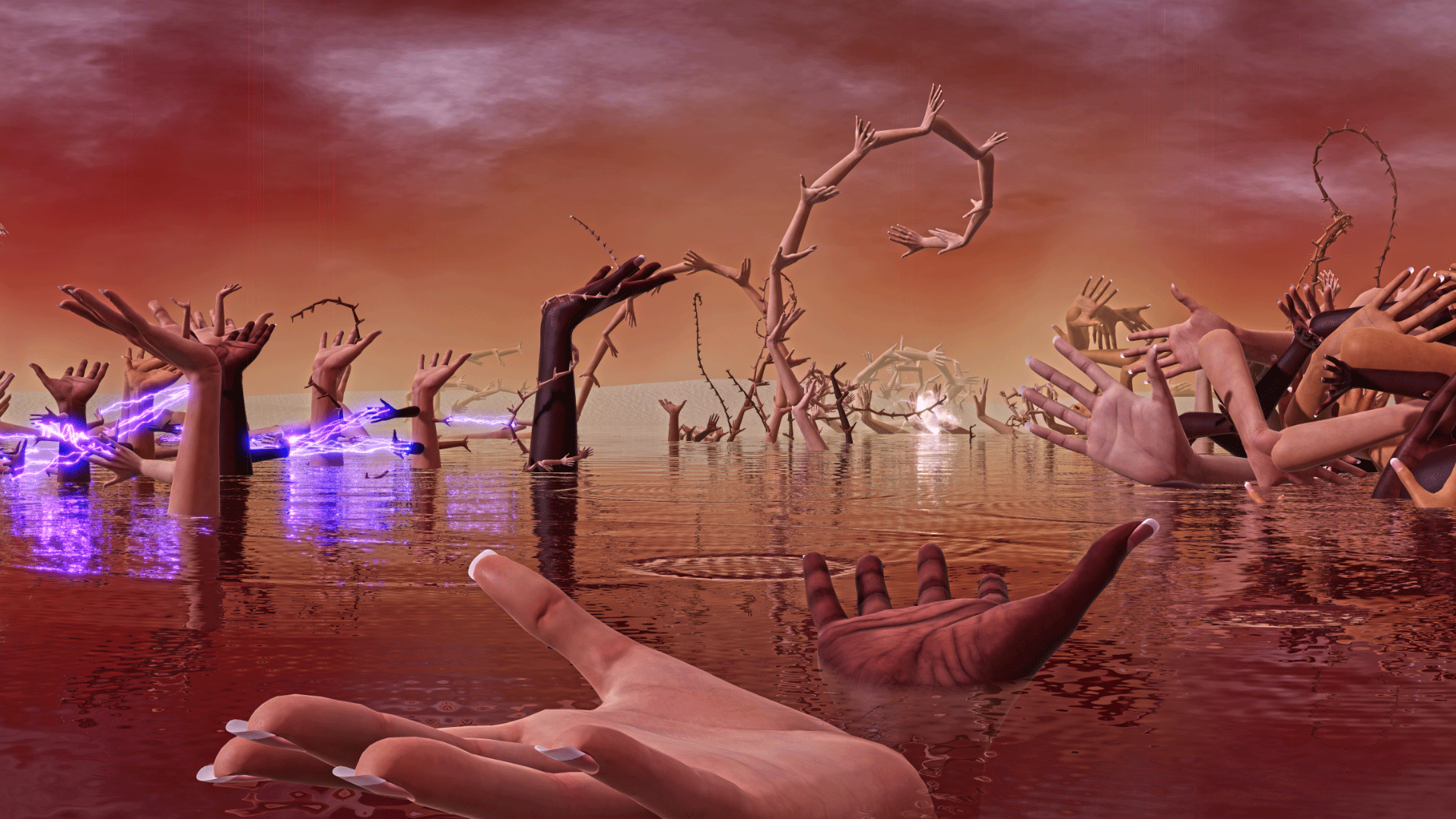 Mélodie Mousset, HanaHana, 2021, Helmhaus Zürich.
Biography of the artist
Mélodie Mousset's practice extends across a number of mediums, including installation, performance, photography, sculpture and virtual reality. Her research draws upon personal biography to produce playful and psychologically charged narratives that investigate the interactions between the self and technology.
Mousset's work is often meant to challenge the senses; elements are juxtaposed and transformed to create eerie and whimsical assemblages in which the body becomes a site for physical and spiritual exchanges with technology.
Mélodie Mousset studied at Beaux-Arts (Rennes), ECAL (Lausanne), Royal College of Arts (London) and completed her Masters of Fine Arts at CALARTS (Valencia). Her work has been exhibited at institutions and galleries worldwide, including CCS (Paris), MOCA (Los Angeles), Bund Museum (Shanghai), The Metropolitan Art Society (Beirut), SALTS (Basel) and Helmhaus (Zurich).
She received the Swiss Art Award in 2015 and her multiplayer virtual reality artwork HanaHana, exhibited at Hek (Basel), Kunstmuseum Stuttgart, Zabludowicz Collection (London), Swissnex (San Francisco) among other venue, won eight awards, including a Golden Halo award for "best artistic achievement" at VR days Europe, "the best artistic experience" from Beijing VR festival and recently the "Vision Awards" from VR Arles festival (2019).
Mousset is a public speaker and a visiting professor. She founded HanaHana Gmbh in 2019 and co-founded Patch XR in 2020, a software house specialized in creating interactive music driven experiences for XR.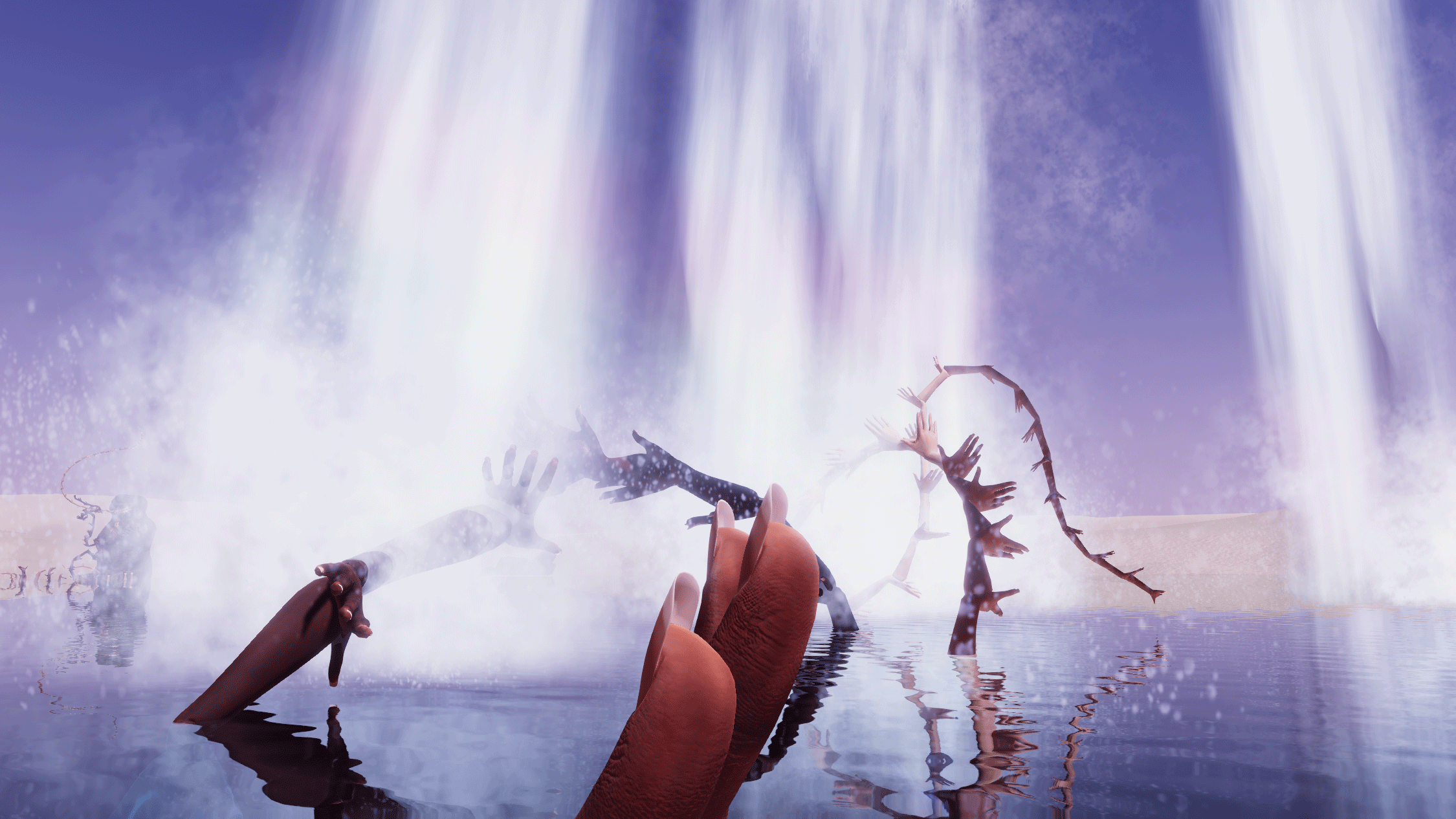 About
Fabbula is a cultural practice dedicated to immersive media (virtual reality, augmented reality, mixed reality). We curate art shows, represent artists and advise cultural institutions.