Since 2015, DiMoDA, the Digital Museum of Digital Art, conceived by artists and creative technologists Alfredo Salazar-Caro and William Robertson, has commissioned more than 15 artworks from artists including Claudia Hart, Jacolby Satterwhite, Korakrit Arunanondchai, Morehshin Allahyari, Rosa Menkman, Rindon Johnson and Theo Triantafyllidis.
DiMoDA editions and exhibitions, including the upcoming DiMoDA 4.0: Dis/locations, curated by Christiane Paul (The New School, Whitney), are available through Fabbula.
DiMoDA 3.0 is now available for download for a donation between 5 and 20 USD/EUR. All profits go to Guadalupe Maravilla, and will help feed and provide relief to those affected by COVID-19. Download and give this perfect end of year gift on the DiMoDa website.
Fabbula will be hosting a series of livestreams on its Twitch channel, meeting the artists directly inside their VR worlds.
DiMoDA 3.0: New Talismans
New Talismans explores the experience and embodiment of computer witchcraft in the post-internet age. Each artist uses digital technologies as magic tools to create their immersive environments. Ancient genies are awakened with 3D scans, magic circles in abandoned casinos are opened, an orchestral and surreal landscape opens into infinity , and disembodied voices recite poetry deep in an ancient forest.
With artists Morehshin Allahyari, Vicki Dang, Paul Hertz, Rindon Johnson and Shane Mecklenburger.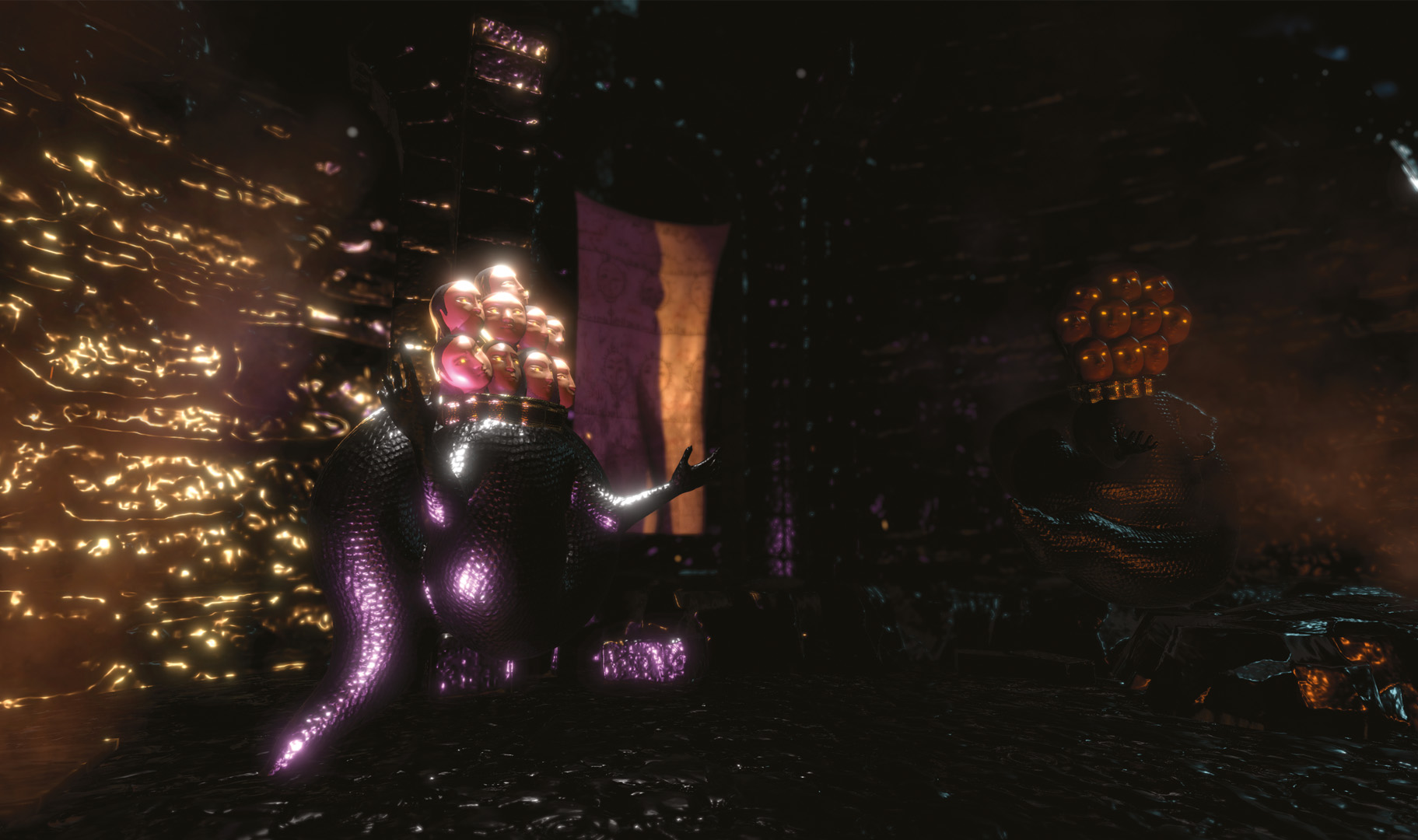 Morehshin Allahyari, She Who Sees The Unknown: Ya'jooj Ma'jooj
Morehshin Allahyari is an Iranian artist, activist, and educator who works between New York and Tehran. Her modeled, 3D-printed sculptural reconstructions of ancient artifacts destroyed by ISIS, titled Material Speculation: ISIS, have received widespread curatorial and press attention and have been exhibited worldwide.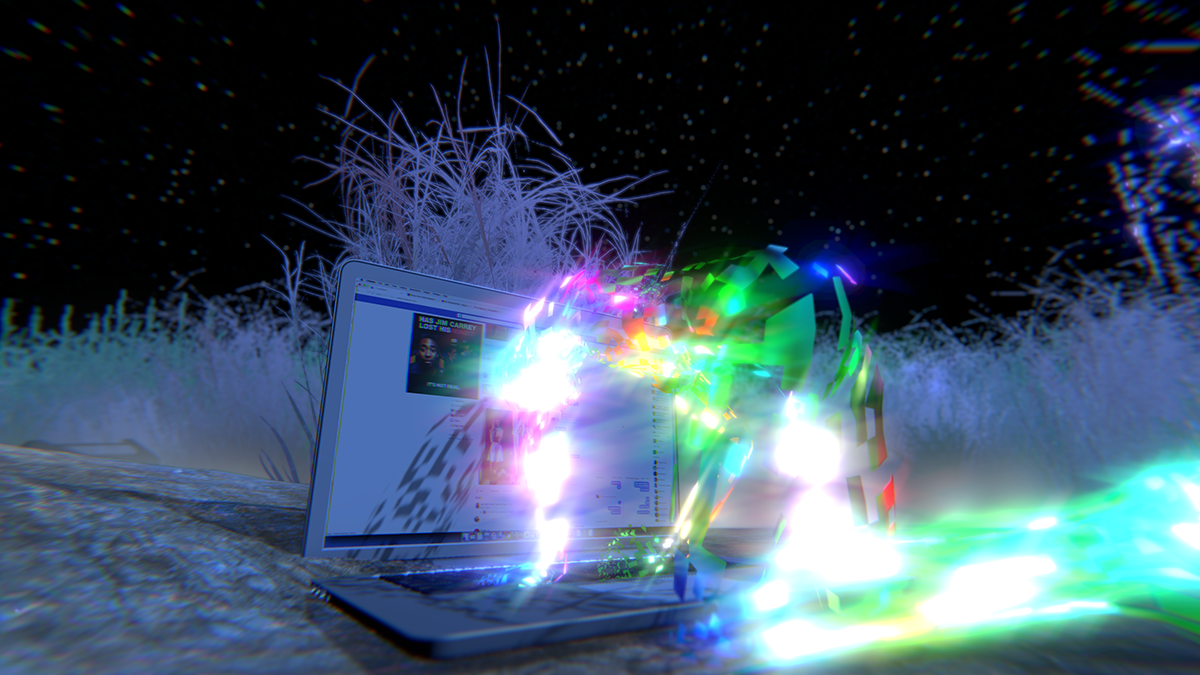 Vicki Dang, Fragmented Identity
Vicki Dang is a 3D visual artist and animator based in Ho Chi Minh city, Vietnam, who is interested in using 3D animations and modeling with cinematic styles to create her own narratives of the world we are living in. Through the use of various new media tools, her work looks into our culture, identity, the post-human and our relationship with technology.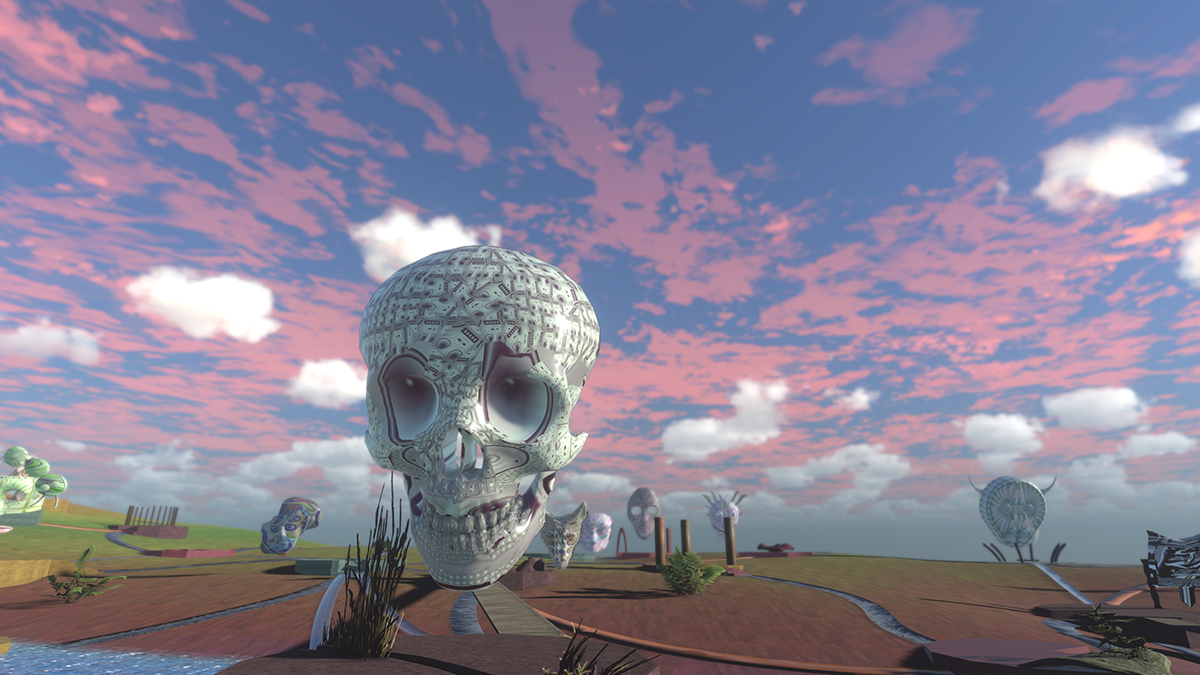 Paul Hertz, Fools Paradise
Paul Hertz is an independent artist and curator based in Chicago. He has worked with computers for over thirty years and is a Siggraph Computer Graphics Pioneer. He taught art history and studio courses in new media at the School of the Art Institute of Chicago and developed the first course in VR for artists at Northwestern University.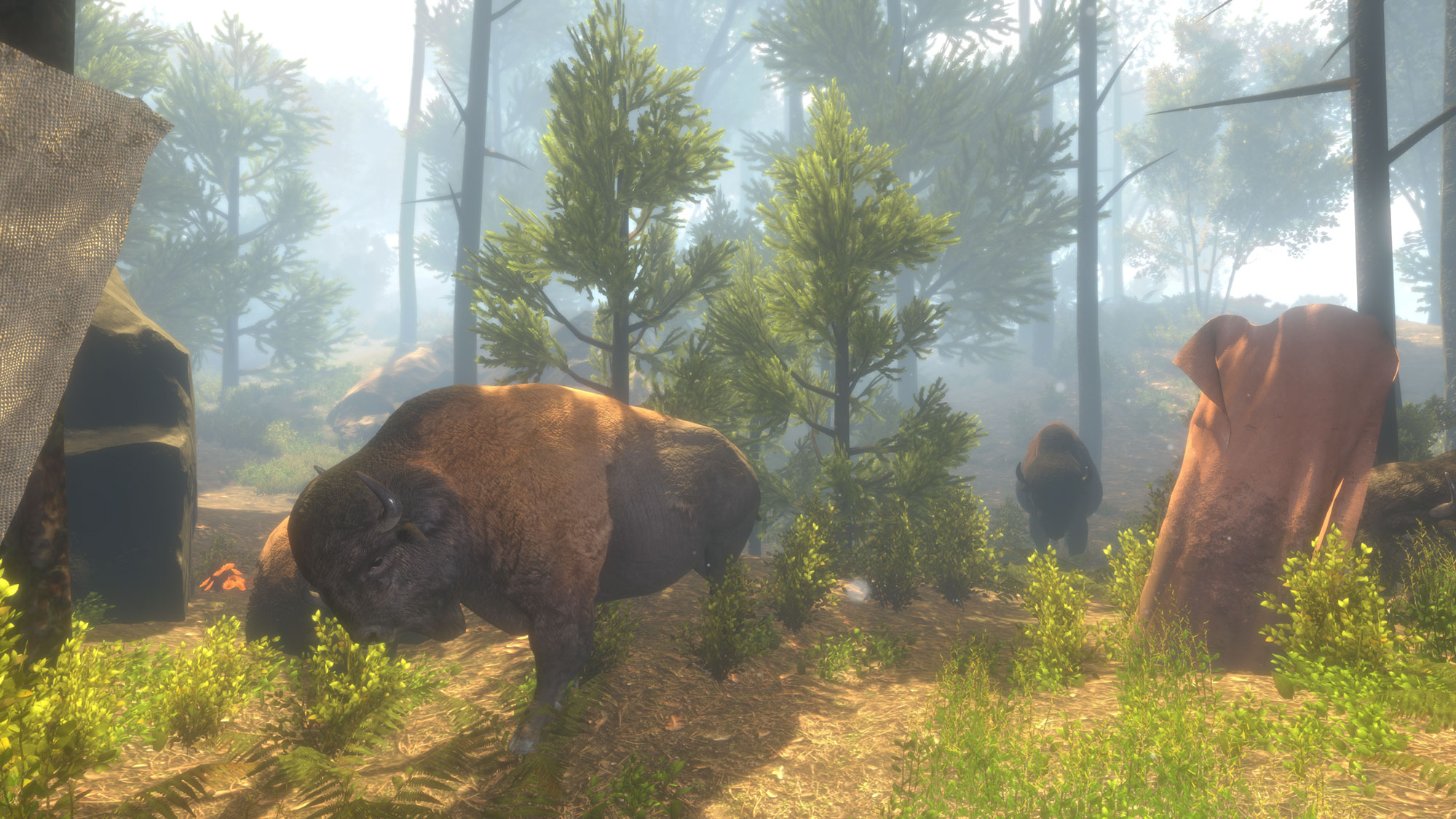 Rindon Johnson, Hides Sought
Rindon Johnson is a multidisciplinary artist and writer who works between New York and Berlin. Moving between Virtual Reality and sculpture, Johnson has exhibited and has been read widely in Europe and the US. He is the author of Nobody Sleeps better than White People.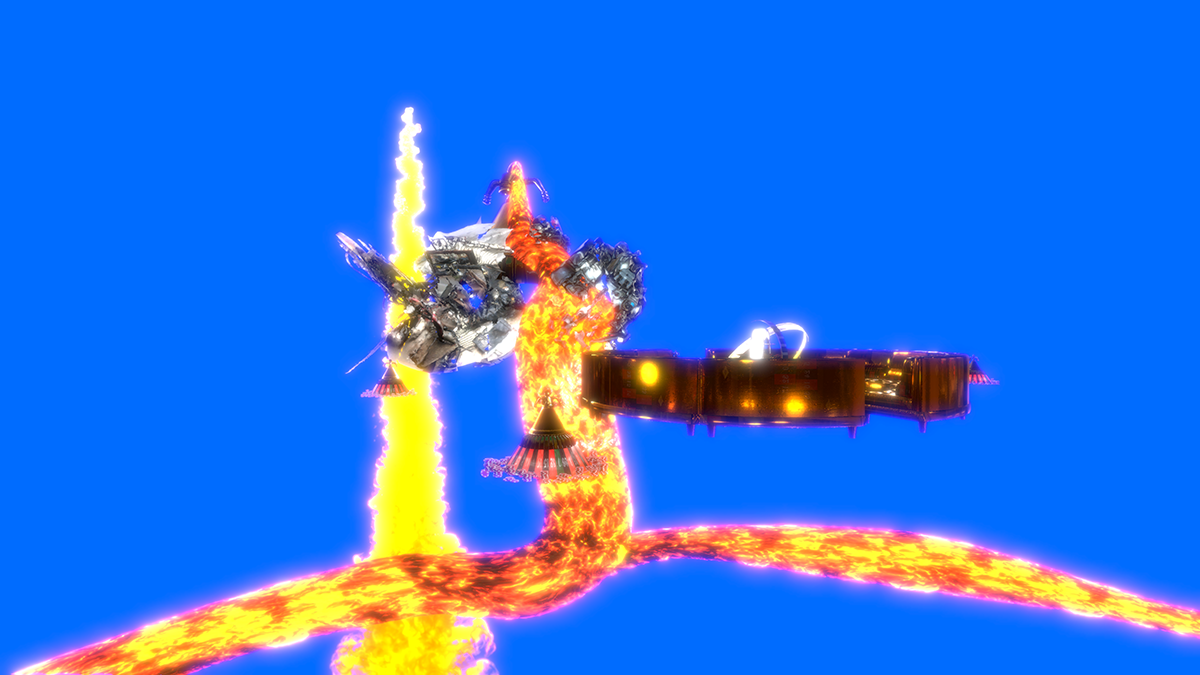 Shane Mecklenburger, Double Zero Pocket Dimension
Shane Mecklenburger a NYC based intermedia artist who works with new media, sculpture and performance. His projects interrogate systems of value, simulation and conflict, often in collaboration with diverse fields of practice, which have included video games, chemistry, astrophysics, private industries and spell casting.
About DiMoDA
DiMoDA is a pioneering virtual institution, dedicated to commissioning, preserving and exhibiting cutting edge VR artworks. Conceived in 2013 by Alfredo Salazar-Caro and William Robertson, DiMoDA has released three exhibitions, featuring 15 unique, artist-designed, VR experiences. In 2015 DiMoDA 1.0 launched with Transfer Gallery in New York, and has traveled the world since. Thousands of virtual exhibitions have been downloaded worldwide, and IRL Exhibitions have taken place in cities like New York, Miami, Chicago, Berlin, Dusseldorf, Dubai, and Bangkok among others.
About
Fabbula is a cultural practice dedicated to immersive media (virtual reality, augmented reality, mixed reality). We curate art shows, represent artists and advise cultural institutions.