For the second year, Fabbula is the artistic director of Octobre Numérique – Faire Monde, the festival exploring inclusive, open and sustainable virtual worlds.
From October 5 to 30, 2022, exhibitions, performances, workshops and talks will take place in the emblematic places of Arles and its region.

Collective Play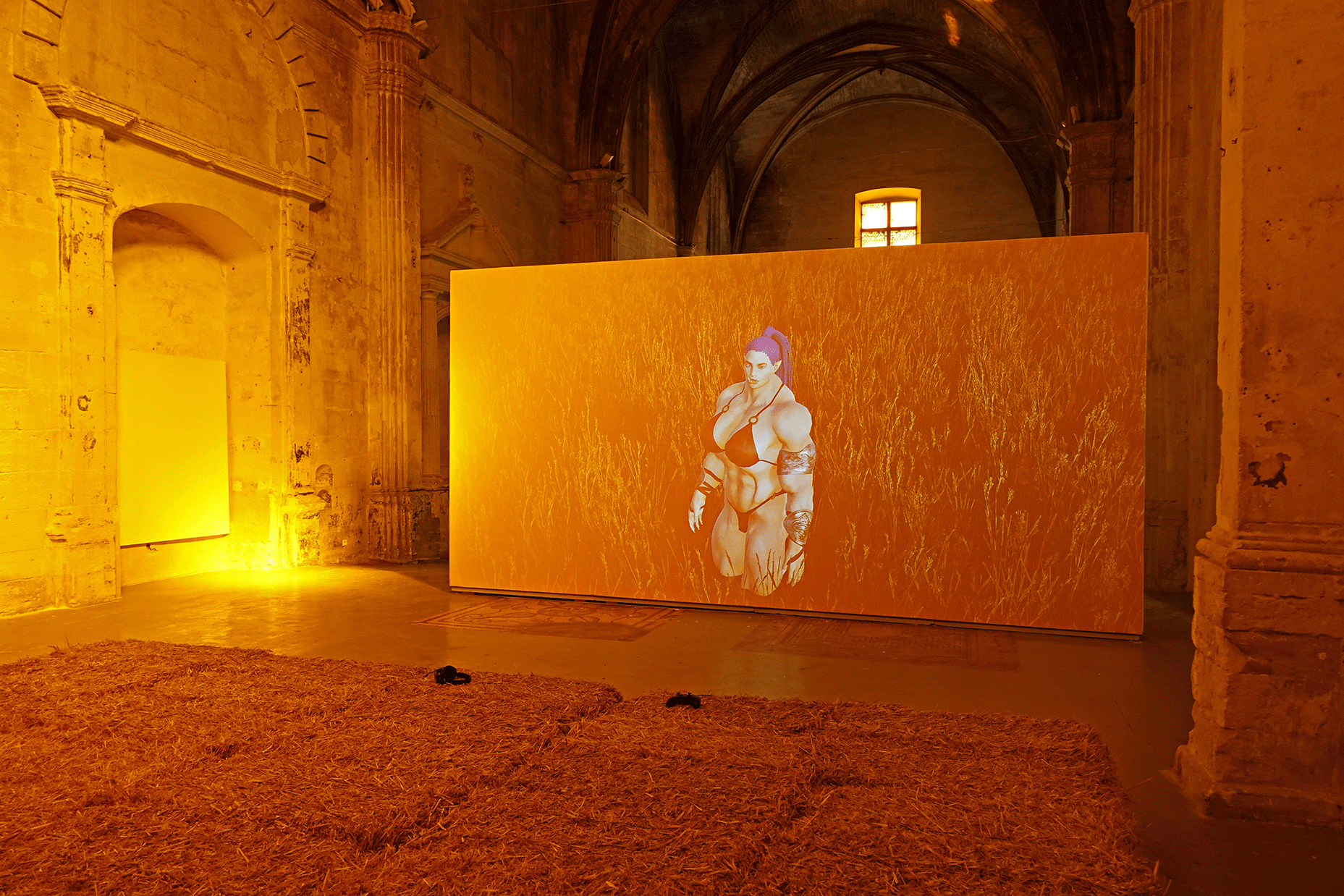 ONFM 2021 – Église des Trinitaires, Arles | Theo Triantafyllidis, Pastoral
The theme of the 2022 edition, Collective Play, highlights the practices that create and strengthen relationships with the virtual.
New connections with the living, digital "commons", inclusive online communities, new modes of participation & reappropriation of the public space—the festival celebrates empowerment rooted in a playful and collective virtual.

From October 5th to 7th,
3 days of opening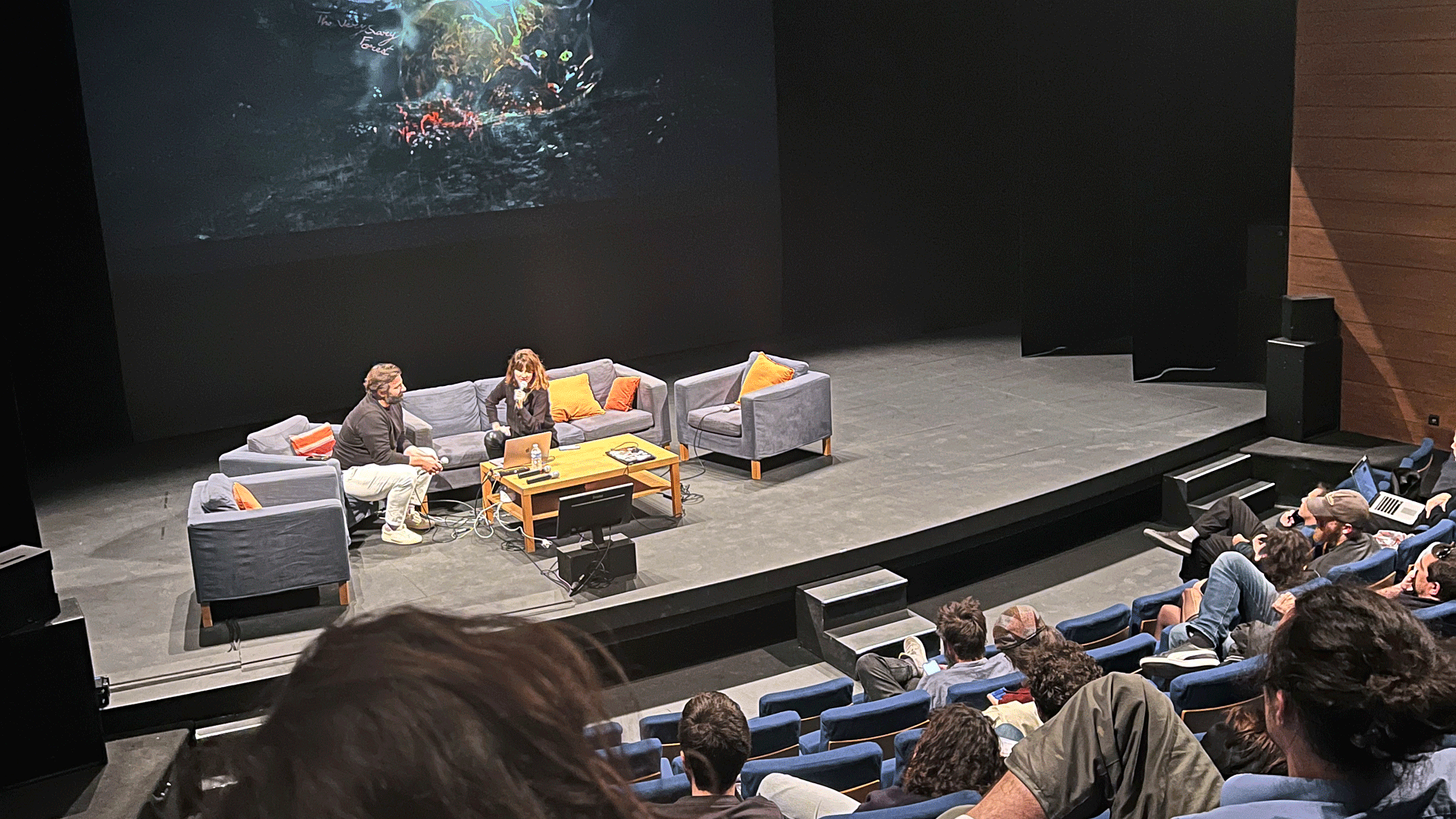 ONFM 2021 – Conférences
Open metaverse, sustainable blockchain, immersive creation, the 3 opening days will bring together more than 100 professionals—artists, researchers, international experts and technology companies—for conferences and in-depth workshops in a convivial setting.
The access to the opening days is free and accessible to all.

Playable art
& augmented reality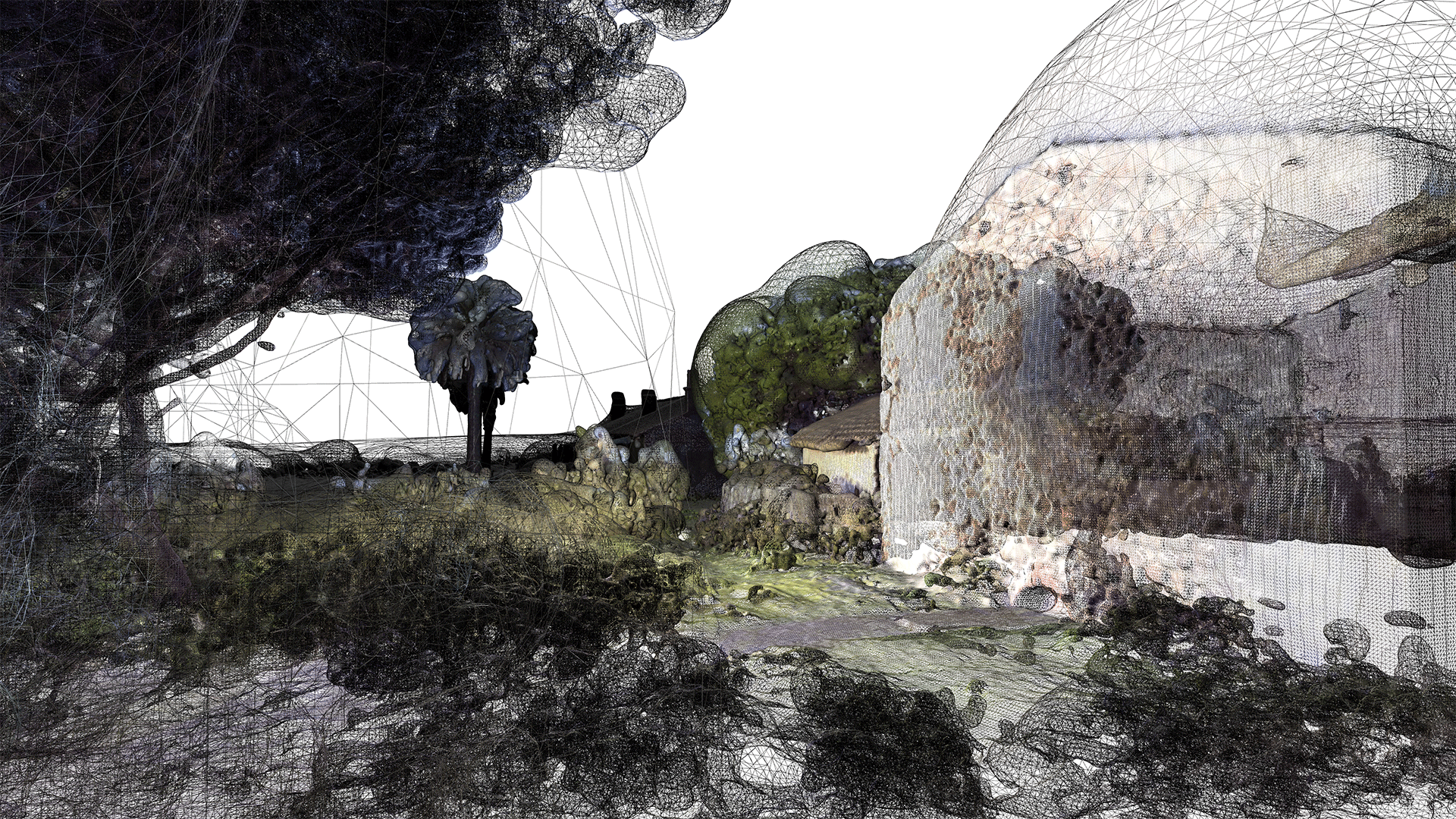 ONFM 2022 – Programme | u2p050, On ne peut empêcher les oiseaux…, 2022
At the Église des Trinitaires, the collective u2p050 immerses us in a local and embodied installation, where no one among the plankton, the pink flamingo and the pope prevails over the others. At the Église Saint-Anne d'Arles, the festival team prepares a room of artists' video games to experiment with others.
An augmented reality tour will unveil digital works in emblematic and unusual places of Arles and its surroundings―public squares, historical monuments and landscapes of Camargue.

About the festival


Since 2021, the Communauté d'Agglomération Arles Crau Camargue Montagnette (ACCM) has entrusted the Faire Monde association with the organization of Octobre Numérique, within the framework of a call for projects.
The objectives of the festival are to promote and develop the know-how of local companies in the "Cultural and Creative Industries" sector, to strengthen the influence of the region and to make a reference digital event at the regional and national level.
Faire Monde is a non-profit association bringing together cultural and technological actors such as Actes Sud, the Biennale Chroniques, Extramentale and Fabbula.


About
Fabbula is a cultural practice dedicated to immersive media (virtual reality, augmented reality, mixed reality). We curate art shows, represent artists and advise cultural institutions.