Phonocene is an immersive creation based on a story by the philosopher and ethologist Vinciane Despret. It evokes the inventive forms of cohabitation and orchestration developed by animals, giving an account of the formidable power of "sung territories".
Phonocene premiered in October 2020 on a public square, for the opening event of Biennal de Pensament in Barcelona. After the representation, Donna Haraway proposed her ideas about the notion of Phonocene in a conversation with Vinciane Despret. The program by the CCCB also featured philosopher Bruno Latour, singer Maria Arnal, writers María Sánchez and Irene Solà.

A new text by Vinciane Despret
"Then the animals came, and some of them started to sing as well. For those who knew it, it was the wind that taught them.
Some wise people say that certain birds sing to plants. That the sound waves thus propagated accentuate their desire to grow. The songs would then be incantations, invitations to exist, it is the etymology itself which whispers it to me : incantation, invocation, incantare, invocare, calling into existence by the song, by the voice. Songs are the instruments of desire. They are magic, powers to affect and move bodies. […]
So that's also this story: silence needed the birds, and the birds needed silence.
Because birds love silence and we ourselves need silence to hear them. It is important to write this story, to tell it, so that no one forgets it, so that it makes us want to continue it, a little differently. Because stories have incantatory powers, they bring existence to life, they activate possibilities to be imagined and, like songs, they create forces and desires of making with."
Vinciane Despret, Phonocene (2020)
An immersive show and a livestream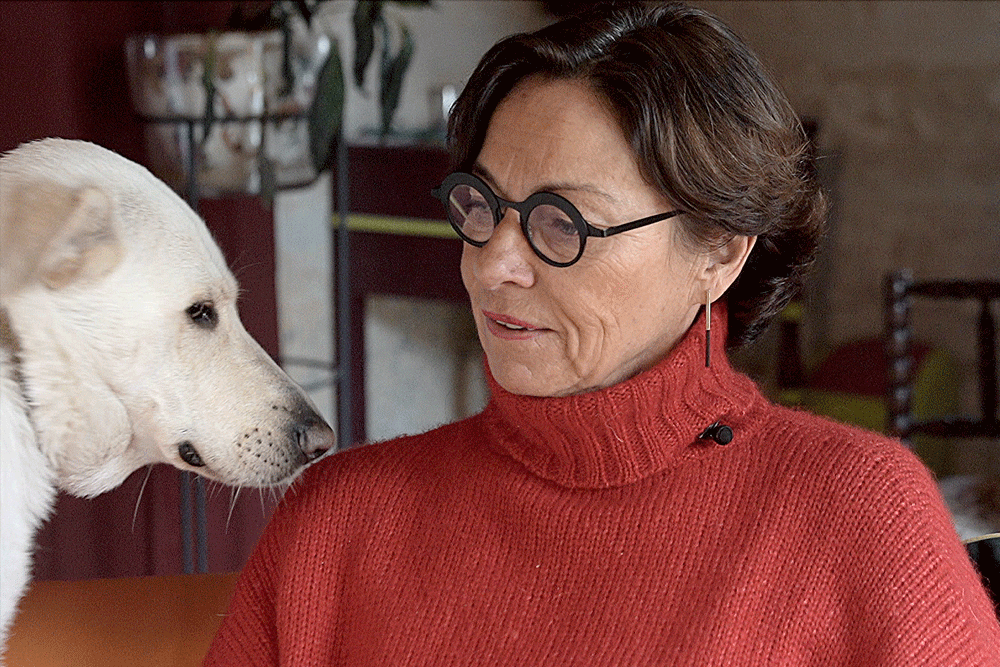 Vinciane Despret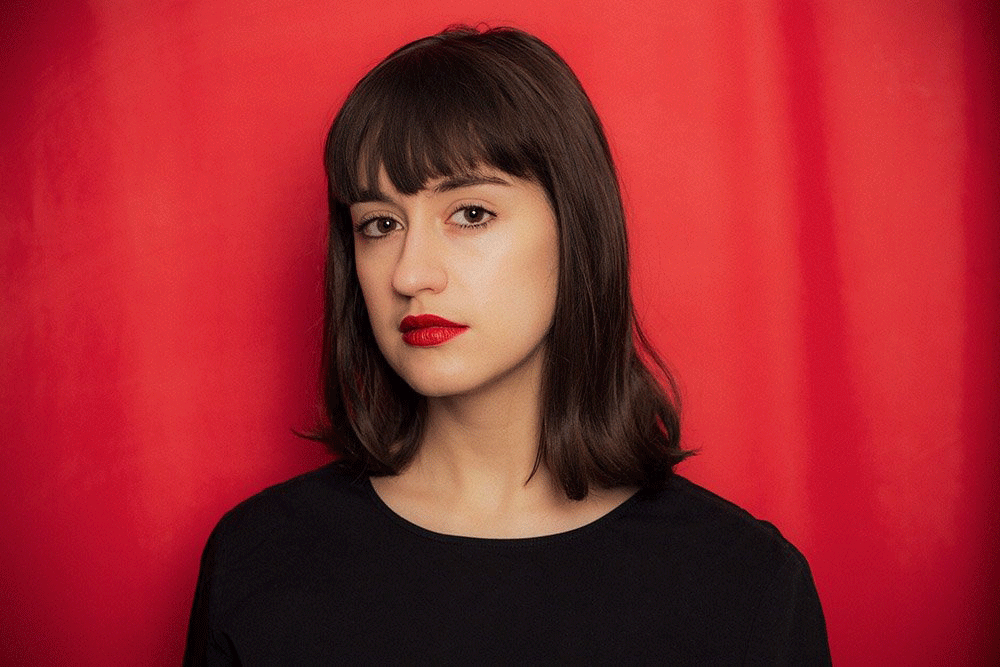 Mélanie Courtinat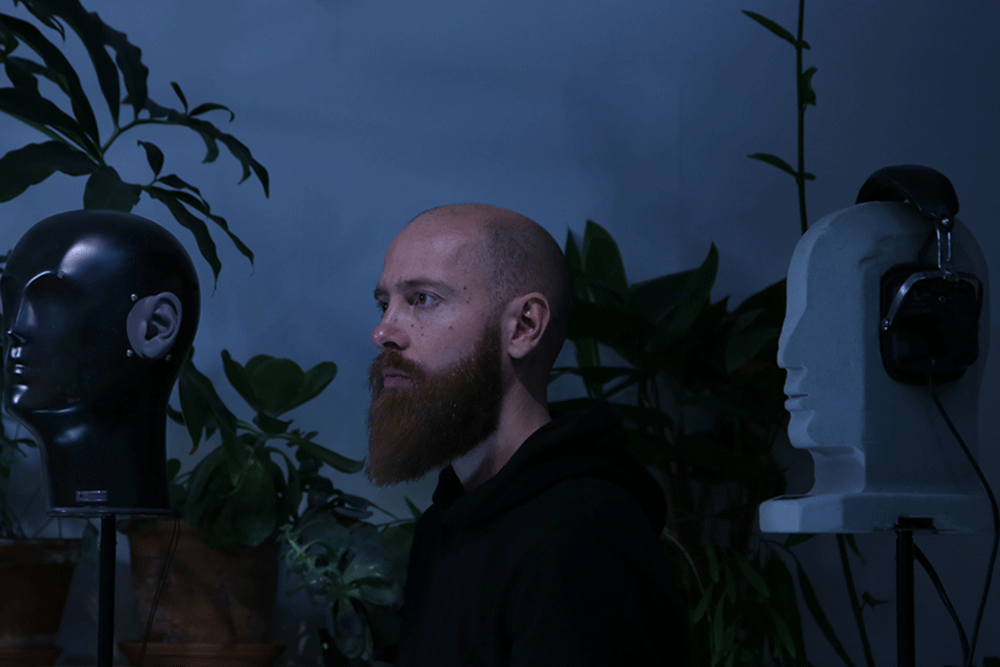 Antoine Bertin
Phonocene is a series of live interferences between Vinciane Despret, Mélanie Courtinat, Antoine Bertin, some computers & many birds.
It exists as a 30-minutes live show with a specific scenography and dramaturgy designed for the event. On stage Vinciane Despret reads and recounts Phonocene from her recreated workplace, inhabited by animated objects, bio-acoustician hardware and her companions of thought. In the public, a spatialized soundscape composed by the artist Antoine Bertin weaves immersive patterns with the philosopher's voice. On a giant screen, a digital cascade designed and controlled by Mélanie Courtinat reacts dynamically to the sounds of the show.
Phonocene is also a video and binaural sound livestream, broadcast live on Internet video platforms. Remotely, the public attends the event via any connected device and headphones, immersing in the audio reactive images, the binaural soundscape and a live video into Vinciane Despret's world.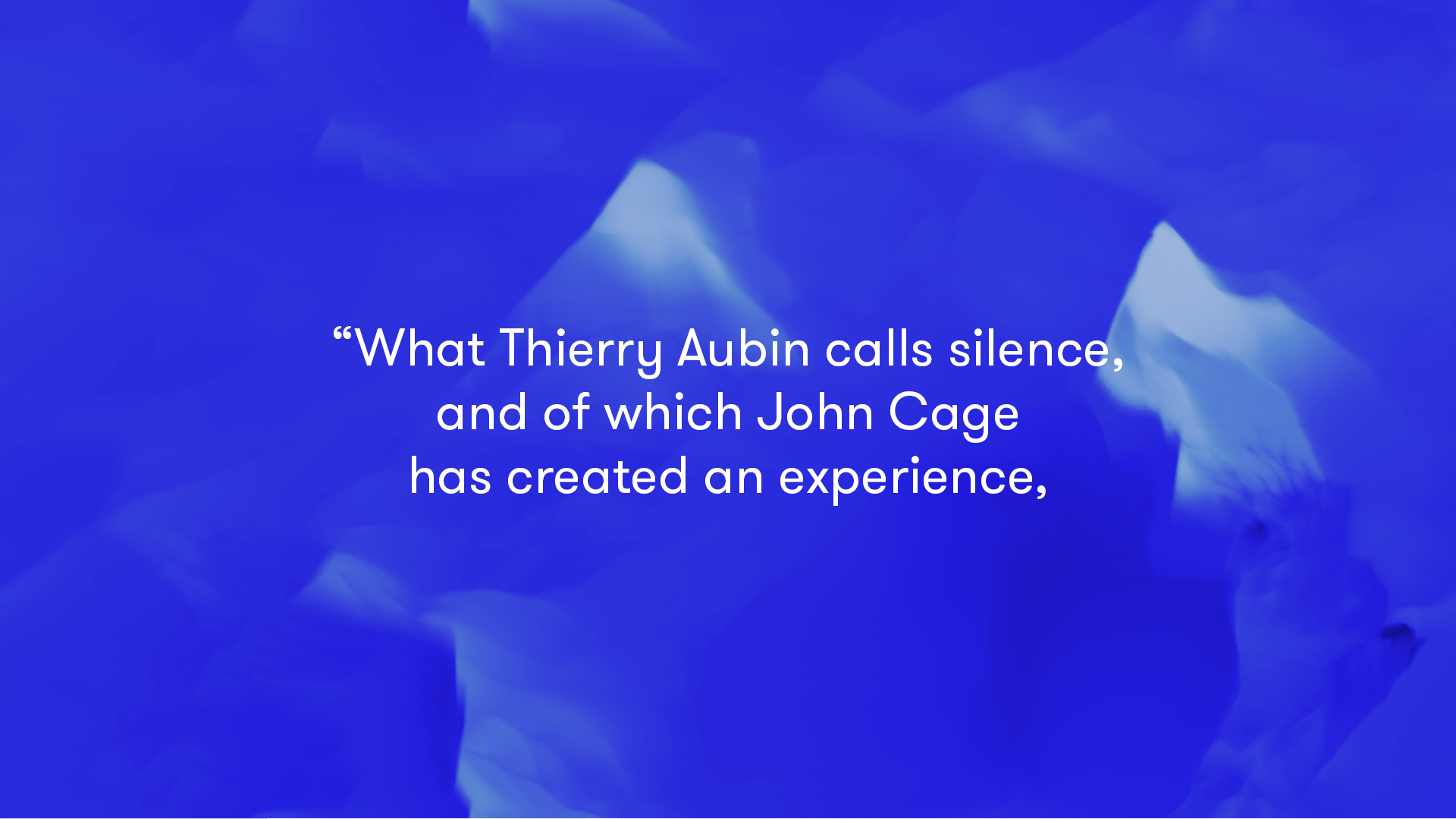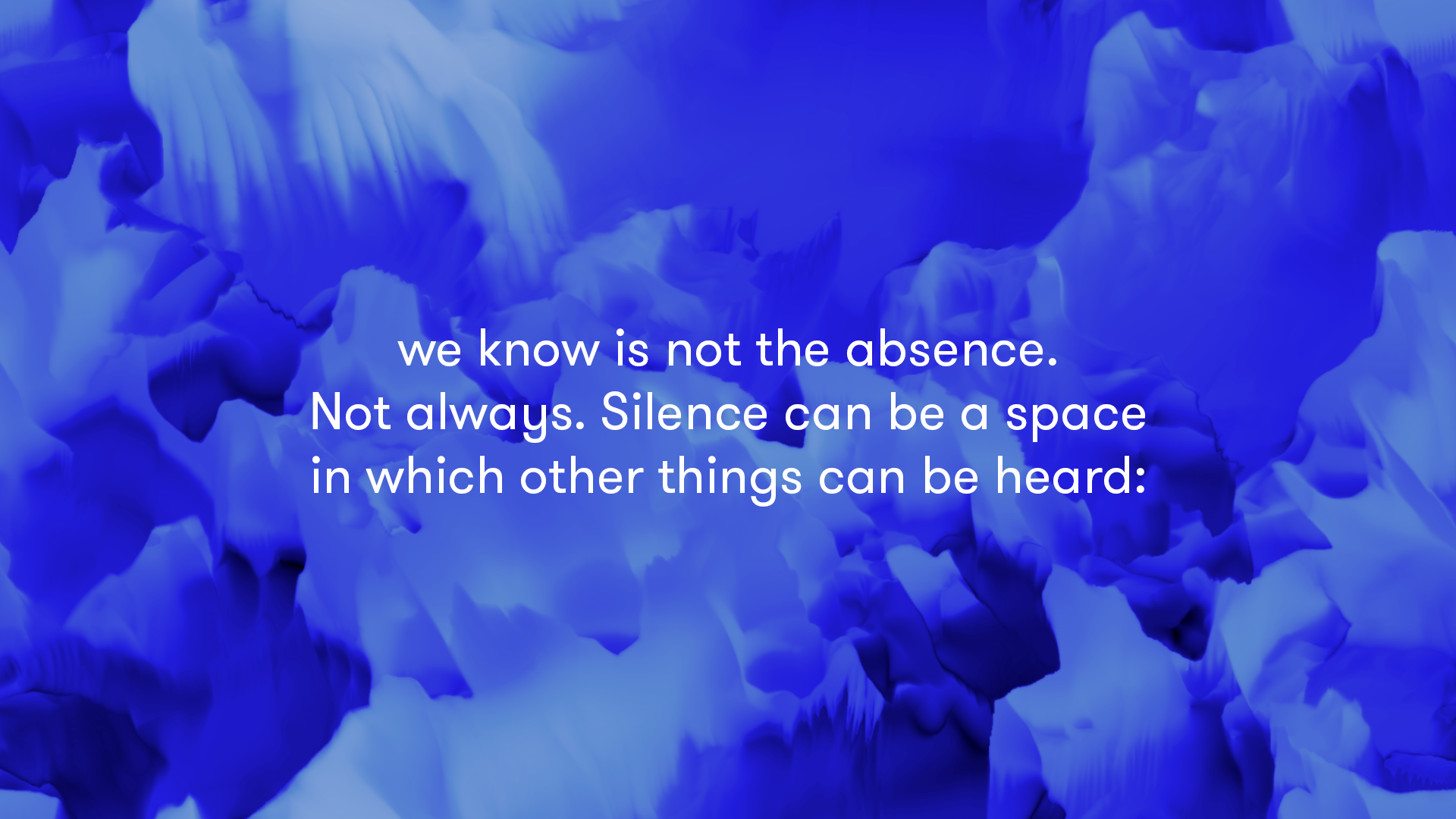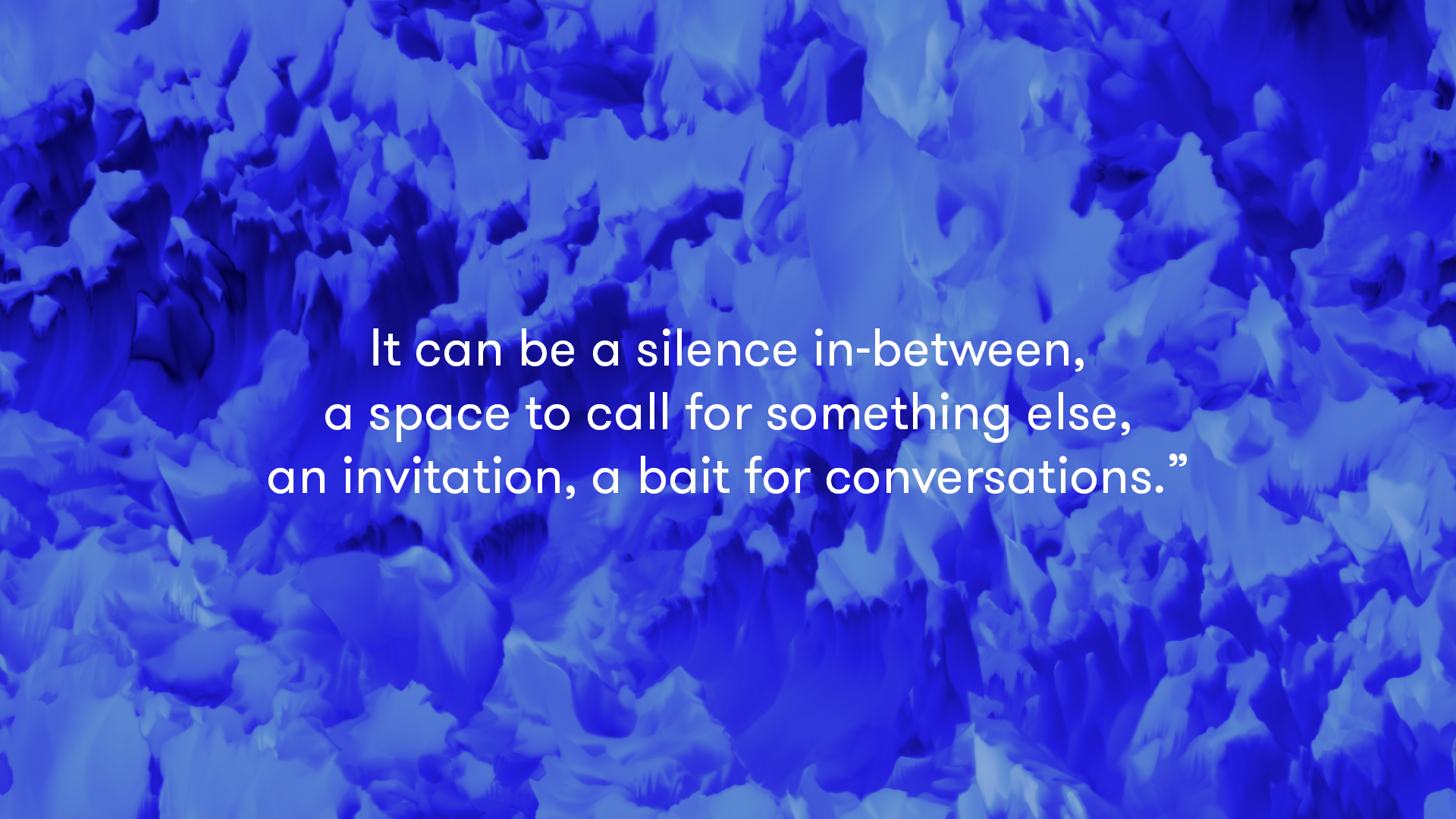 Phonocene is a Fabbula production based on a new text by Vinciane Despret, and directed by Mélanie Courtinat, Antoine Bertin and Fabien Siouffi.

Biographies
Vinciane Despret
Philosopher, Associate Professor, University of Liège.
With a background in psychology and philosophy, Vinciane Despret is an international reference in the field of animal studies and is especially well known for her contributions in the area of relations between humans and non-humans. She presently teaches Philosophy of Science and Anthropology of Psychology at the University of Liège (Belgium). Her work, associated with that of thinkers like Bruno Latour, Donna Haraway, and Isabelle Stengers, is considered to be a leading exemplar in the so-called "animal turn" of the social sciences and cultural criticism and her ideas are expressed in such essays as What Would Animals Say If We Asked the Right Questions? (2018; in French, Que diraient les animaux, si… on leur posait les bonnes questions ?) and, more recently, Habiter en oiseau (Actes Sud, 2019). Notable in the field of epistemology is the book she co-authored with Isabelle Stengers, Les faiseuses d'histoires (Éditions La Découverte, 2011).
Antoine Bertin
Artist and listening sponge.
Antoine Bertin's sound creations take the form of listening experiences, sound sculptures and audio meditations about the living world. Combining science and sensory immersion, field recording and sound narration, sonification of data and musical composition, Antoine Bertin listens to frictions, hiatus, curiosities. His work has been shown at Tate Britain, Palais de Tokyo, Serpentine Gallery, KIKK, STRP, Sonar + D festivals and more. He produces a quarterly program called "The edge of the forest" for web radio NTS, where he broadcasts the sounds of invisible worlds. He founded Sound Anything in 2018, a Paris-based creative studio that designs listening experiences.
Mélanie Courtinat
Artist and Interaction Designer.
Mélanie Courtinat (1993) is a French artist and interaction designer based in Paris. Within her practice, she creates speculative worlds and environments using digital mediums such as virtual and augmented reality, 3D and video games. She tends to think above all about the position of the viewer in front of and at the heart of an immersive work, with an approach based on sensations and emotion. Her work thus focuses on issues revolving around gameplay or interaction mechanisms, what they imply, what they mean, and their consequences. Her work has been exhibited in very different contexts, from film festivals to contemporary art galleries, from Tokyo to San Francisco.
Credits & thanks
Text & performance : Vinciane Despret
Computational video : Mélanie Courtinat
Sound composition : Antoine Bertin
Idea & Direction: Fabien Siouffi
Set design : Agence Camille
Production : Fabbula and CCCB

Fabbula would like to thank the artists for their energy and commitment and all who made Phonocene a reality. In particular Judit Carrera and Elisabet Goula Sardà at the CCCB for their vision and support, l'Institut de Cultura de Barcelona, Intorno Labs and their beautiful tools, Oriol Brocanter, TimeWorkSpace, Cyril Piquemal and Marie Lechner for their help.
About
Fabbula is a cultural practice dedicated to immersive media (virtual reality, augmented reality, mixed reality). We curate art shows, represent artists and advise cultural institutions.