DiMoDA, the Digital Museum of Digital Art has its 2.0 show running this september 2016 in NYC. Inside the rooms of this virtual museum space lies everything you wished for : storied creatures and mind altering spaces conveying their digital incorrectedness into full body experiences.
Dimoda had been conceived and developed by digital artists William Robertson and Alfredo Salazar-Caro, whom we had a great chat with while strolling by Jean-Michel Basquiat sepulture in the NYC's Greenwood cementery.
Alfredo, you have created Dimoda together with William Robertson. Which makes it a museum effectively created and run by two independent individuals, as opposed to a governement or a wealthy foundation. What are the politics behind your project?
Alfredo Salazar-Caro: Politics or poetics ? I didnt quite catch that?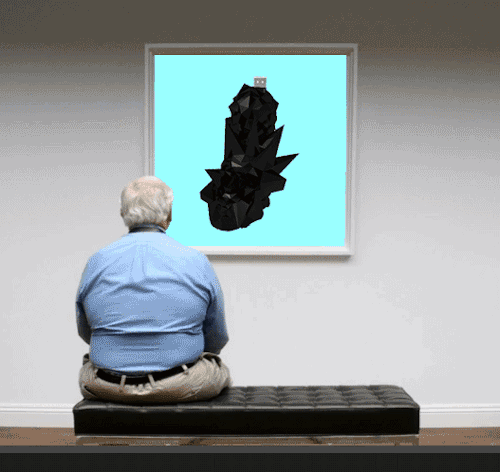 AS: When we started 3 years ago, you would see digital art like animated gif or 3D renderings showed mostly in physical spaces. One of the struggles with that approach is the translation.Our idea is to bring to the surface a new ecosystem of artists who are truly radical and pushing the boundaries of this new media. Until now, the VR space is saturated with white, male, tech heavy, San Francisco developer scene that feeds on a particular culture.
With VR you can really enter inside the work and see it in full capacity as it intends to be seen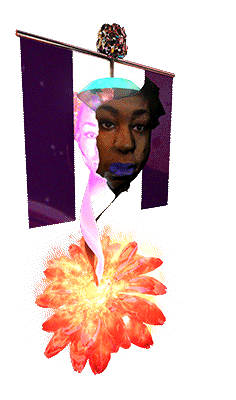 AS: As a practising digital artist, my works exist on screen and for screens, and they don't translate so well in a physical space like the traditional museum. So initially we created a digital museum space out of necessity for showing digital works in their intended context. With VR you can really enter inside the work and see it in full capacity as it intends to be seen. And Dimoda's vision is to create a space where this can happen.
Our idea is to bring to the surface a new ecosystem of artists who are truly radical and pushing the boundaries of this new media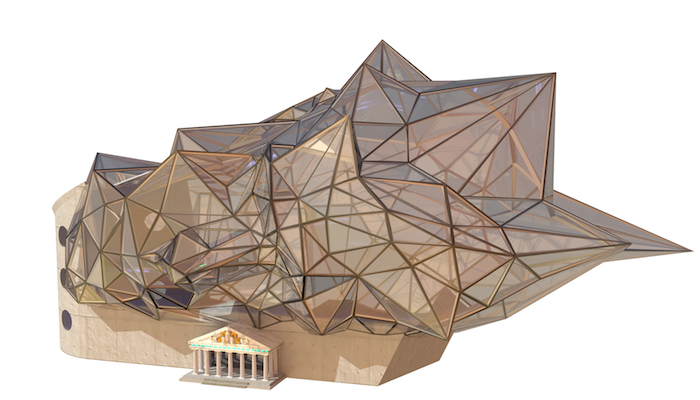 There is greco-roman pediment above the entrance of the Dimoda. Are you pursuing certain traditional museum ideals  ?
AS: I guess the pediment anchors the aura of the project. On one hand, It's paying homage to the museum idea and following a moral, but on the other hand rejecting it and creating something new.
On the pediment are depicted 3D heads of children, a Quetzalcoatl and two PS2 controllers.

It calls for all kinds of different influences we have.

AS: The reference to pre-hispanic, mayan beauty combines with the greek cannon that proliferated in Mexico with the european conquest.The intention to call it a museum relates to our idea to become a channel to exhibit other artists. But we re interpret the idea each time. Dimoda as a museum can have several avatars and will change as the exhibition go.The museum also exists as an anchor to reality. We felt important to recreate a recognizable and familiar place for people to situate themselves before and after experiencing various surreal works that challenge their perceptions. The virtual museum act as a buffer.In Dimoda 2.0 the museum is a much larger world space and the pieces are more intense. It's going to be pretty crazy all together. So we made the museum space a meditative, neutral space. I toned myself down as an artist to create something that is beautiful and relaxing for visitors.Maybe I have gone a little intense in the intro scene though….
Well it's not a white cube museum, or is it?
AS: The white cube idea in the context of VR really bothers me. Why would we reproduce a white cube ? It's a little like making 20th century art with 21st century tools in the 21st century.We'd rather experiment with the power we have at hands and for example experience surreal works in VR. There is a lot to be thought about in surrealism.
Who are the artists shown in Dimoda and how did you select them ?
AS: So far all artists have been curated. For 1.0 we curated ourselves and invited people we knew. AquaNet are from Mexico and they also run a VR gallery called Vngravity . I knew Claudia Hart  from university. For Dimoda 1.0 we went organically based on our network of digital artist (Ed. Alfredo Salazar Caro has been very involved in the Glitch scene)
AS: With 2.0 we stepped out and brought in two curators.Helena Acosta is a Venezuelan New Media Art curator, based in New York, curating digital work which are often politically chargedHelena invited Miyö Van Stenis, a Venezuelan born, Paris based new media artist, who has done a sort of tribute to Doom with an eye on feminism and the Venezuelan crisis. It's pretty crazy and violent, I'm a little afraid of how it will go but that's ok!!!
AS: We also have Rosa Menkman, who is one of the main writer, theorist and artist behind the Glitch scene.Eileen Skyers is the other curator and has brought in Brenna Murphy, who present a meditative abstract world in Dimoda 2.0. She also curated Theo Triantafyllidis who is a greek artist who invite you to enter his body !
Back in the 80's, Mondo2000 and Reality Hackers magazines discussed the merits of LSD and mushroom for creating and appreciating early VR works. Are there molecules that work better in today's VR in your opinion ?
We heard a lot of comments like "Oh it's like being on drugs"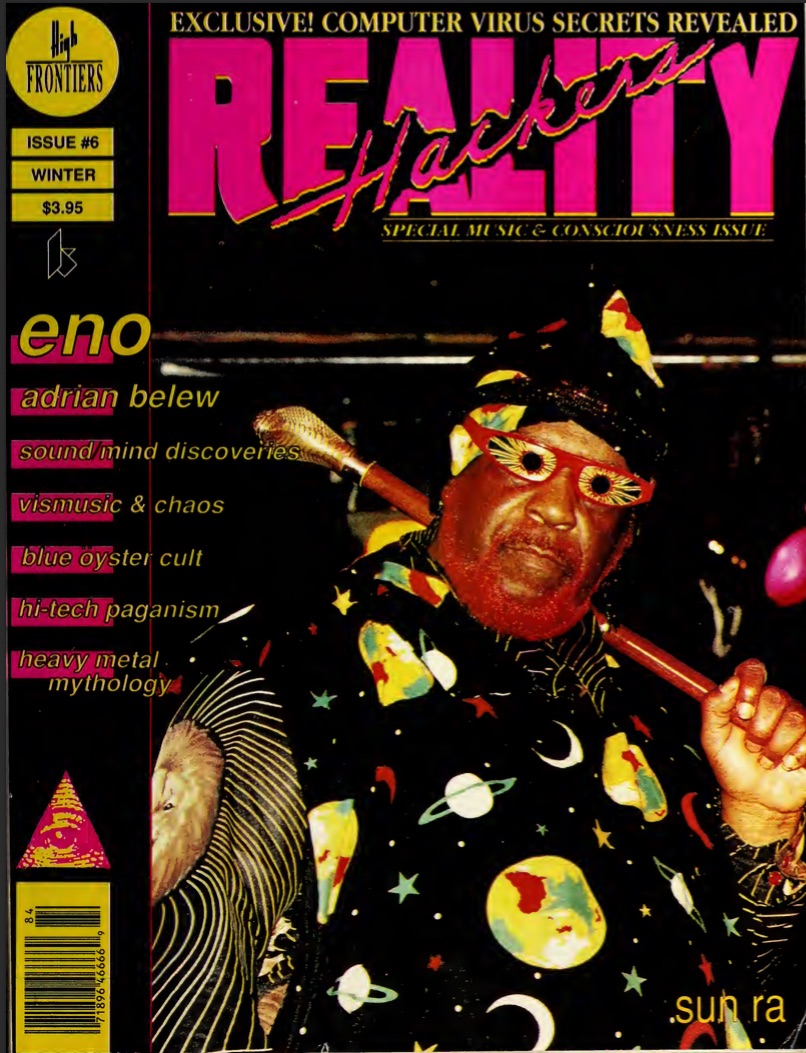 AS: *laughs*. It's funny because we were thinking the other day about what would be the best way to appreciate VR! In our past shows, we heard a lot of comments like "Oh it's like being on drugs", "it's better than acid". I'm sure that happens often with people trying VR.I think chemical manipulation of the brain is the next step to full integration between the senses and media. We are advancing into the cyborg we are slowly getting there.Mushrooms are probably a good choice, although I'm not sure I would recommend it... Perhaps best to see how far you can push it sober, and, perhaps you can move on to if you cap out!
Coming soon in Fabbula, an interview with Miyö Van Stenis, the creator of War Room for the DiMoDA. Stay abreast with our newsletter.
About